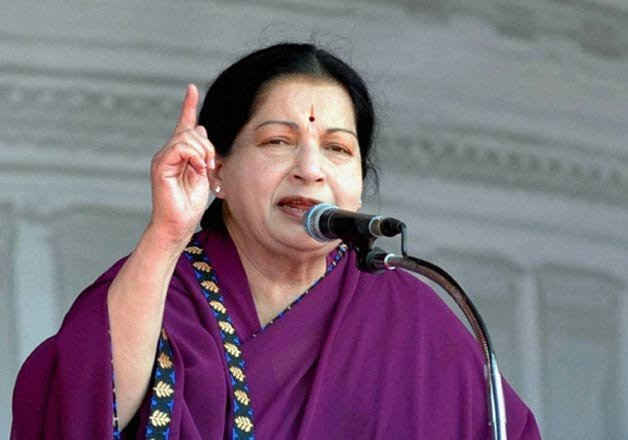 Chennai:Tamil Nadu Chief Minister J.Jayalalithaa on Saturday dismissed Milk and Dairy Development Minister BV Ramanaa from her cabinet and also dismissed him from his party post.
Accordinh to reports, two days after private photos of Tamil Nadu milk and diary development minister B V Ramana and a woman were circulated on social media, Chief Minister J Jayalalithaa removed him from the cabinet on Saturday. 
Ramanaa was also removed from the party post. He was Tiruvallur west district secretary of the AIADMK.
The action came on the last day of the last session of the 14th assembly.
Governor K Rosaiah issued a statement announcing Ramana's removal from the council of ministers.Sources in the AIADMK said he was sacked for causing an "embarrassment" to the party and AIADMK leadership.
On Friday, pictures of Ramana with a woman, said to be his 'second' wife were circulated in Whatsapp. The minister failed to turn up in the assembly on Friday and Saturday, the fag end of the interim budget session.
(With inputs from IANS)