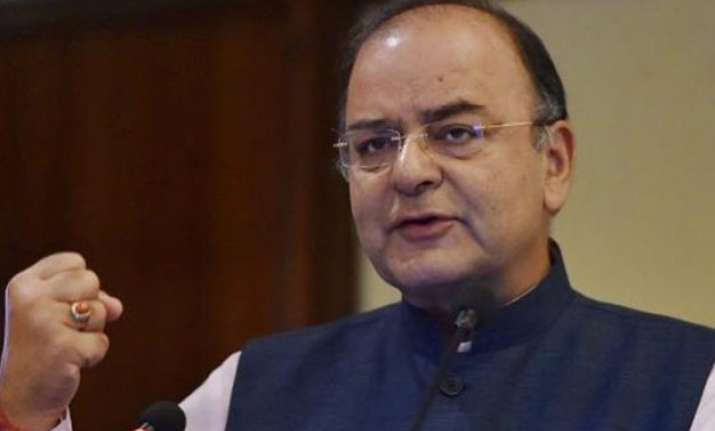 New Delhi: Days after a court summoned former Prime Minister Manmohan Singh in a coal block scam case, Finance Minister Arun Jaitley today said the present government is pursuing the policy of auctioning coal blocks as it wants to avoid a similar situation.
"We must learn from this. So that the incident is not repeated where a former Prime Minister is summoned by a court," he said in Lok Sabha while referring to the "faulty decisions" of the previous UPA government of allocating coal blocks on the basis of discretion.
Jaitley, while replying to a debate on the budget, noted that Singh had wanted in July 2004 (soon after forming government) to have auction of coal blocks but could not do it even till his tenure ended last year.
"Because of this faulty decision that the (government) must have the discretion (and) it is that discretion which is responsible for the present position in which honourable former Prime Minister is being put," he said.
Singh was summoned last week by a CBI court as an accused in connection with the allocation of a coal mine to Hindalco, a flagship company of the Birla group.
Jaitley also talked about difficult situation created in the telecom sector after the previous government did not auction 2G spectrum. A large number of such licences granted were subsequently cancelled by the Supreme Court.
"You read his (Singh's) correspondence with the then Telecom Minister and you knew from the uncomfortable feeling the gentleman had that something was going wrong but he could not stop the telecom minister," Jaitley said.
Citing this case, Jaitley sought support of the Congress and others for coal and mines regulation bills which provides of allocation of coal blocks through auction.
The bills, which have been approved by the Lok Sabha, are pending in the Rajya Sabha. They have been referred to the select committee of the Upper House for scrutiny.
"When a law is being framed under which coal and mines would be auctioned and the money would go to state... (the bills) should have been unanimously supported," Jaitley said.