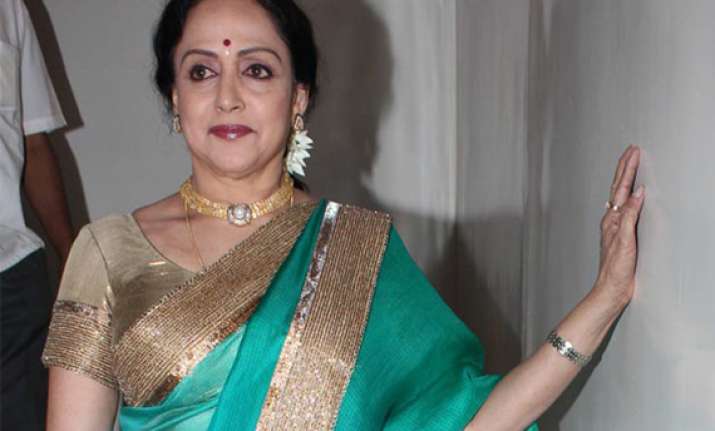 Mathura (UP): Yesteryears' Dream Girl Hema Malini is toiling hard to seek votes from people living in the holy city of Mathura, the birthplace of Lord Krishna.
She is also trying to entice Jat voters by flourishing her Jat bahu credentials.
Enconsced inside her airconditioned black Audi car, guarded by bouncers, Hema Malini avoids mixing with gawking crowds that collect on hearing the police Gypsies sounding their hooters.
In an interview to a newspaper, Hema Malini said: 'I am a woman and an artiste. I cannot go in a crowd".