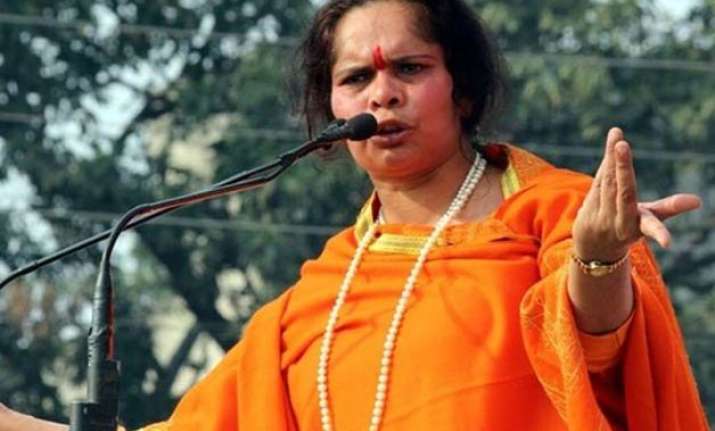 New Delhi: BJP firebrand leader Sadhvi Prachi has said that if Hindu pilgrims were harmed during the annual Amarnath Yatra, Haj pilgrims would face harsh consequences.
"Haj pilgrims will have to face the consequences if there is any terror attack on pilgrims going to Amarnath," she said while addressing a public event in Muzaffarnagar on Thursday.
"Eent ka jawab pathar se diya jayega (We will give a befitting reply) in case of a terror attack this time," she added.
Sadhvi's remark came amidst reports quoting intelligence sources claiming that Pakistan-based terror groups had planned fidayeen attacks during the annual Amarnath Yatra.
Sadhvi further said that it is shameful that Haj pilgrims get subsidies while Hindu pilgrims were taxed.
"Poor Hindu pilgrims are going to visit their Gods. They have not stolen anything or harmed anyone. They go with a lot of devotion and faith. No terrorist can harm them," she said.
Sadhvi had earlier courted controversy by saying that those who oppose to yoga should go to Pakistan and they have 'no right' to stay in the country.
Meanwhile, former Jammu and Kashmir Chief minister Omar Abdullah has expressed shock over Sadhvi's statement.
"Wow! A new low here. How do these people's minds work this way? #shocked," he tweeted.
The annual 59-day-long pilgrimage to holy Amarnath cave shrine, situated at 13500 feet, commenced from yesterday.=