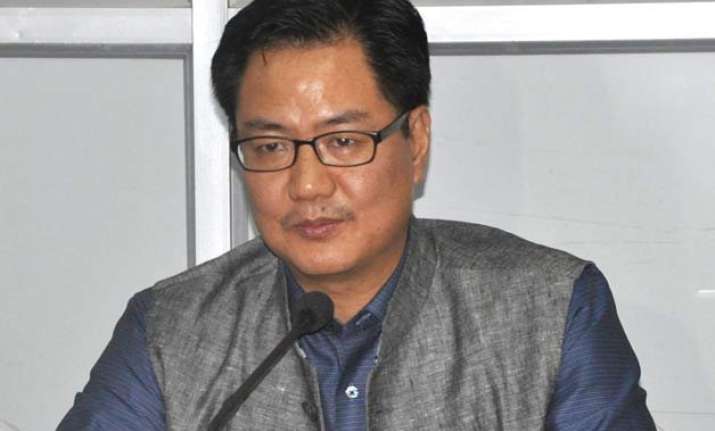 New Delhi: Government today said it has been successful in dealing with threats to coastal security in the recent past, but did not disclose details on security grounds.
Replying to a question on terrorists sneaking through the sea route, Minister of State for Home Kiren Rijiju said "I can tell this august House that in the last 11 months, we have been successful in dealing with all the threats we have.
"I don't want to claim credit for that. It is the duty of the government to secure the country and we are committed to that." He refused to divulge details on grounds of security.
To a specific question regarding Mumbai, Rijiju said besides Lashkar-e-Taiba (LeT), "there are many other terrorist groups which are working on destroying the peace and tranquility of this country. They are a threat to our national security.
"They have Indian affiliates also, which are banned under the relevant laws. All the steps are being taken and I am very confident that it is paying dividend also. There is no need to really worry and say that we are not taking enough steps to secure Mumbai."
He also listed out the steps to beef up security in the coastal areas of the country and added that whole security system has been "synergised".
To another question, Rijiju's ministerial colleague Haribhai Parathibhai Chaudhary Government said the government receives intelligence inputs relating to attack plans by LeT on targets in the coastal areas from time to time and shares it with respective state governments.
"However, further details in this matter cannot be disclosed in the interest of national security," he said in a written reply.
He was asked whether it is a fact that according to an intelligence report, Pakistan-based LeT terrorists might sneak into Mumbai via the sea route to carry out terror attacks.