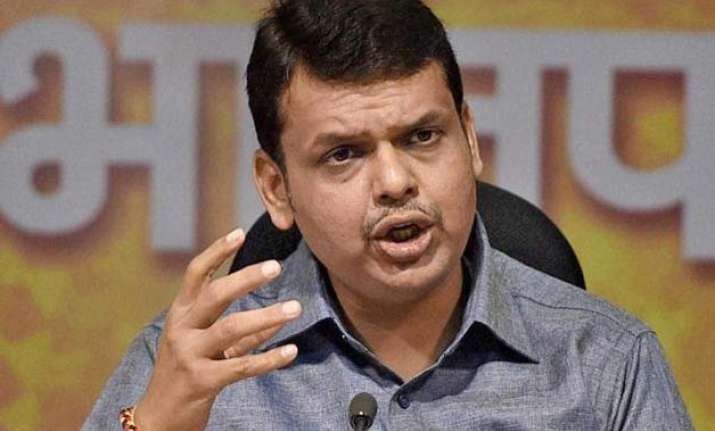 Mumbai: Maharashtra Chief Minister Devendra Fadnavis today described the Railway Budget, as "extremely practical", while the opposition Congress-NCP slammed Union Railway Minister for "failing the common man", especially in Maharashtra and Mumbai.
Fadnavis thanked Prime Minister Narendra Modi and Railway Minister Suresh Prabhu for "reinvention and rebirth of Indian Railways by emphasising on technology-based modernisation".
He described the budget as "progressive and extremely practical" and said the provision of Rs 11,500 crore for MUTP 3 was an extremely important decision.
Replying to a question about Shiv Sena's criticism of the railway budget, Fadnavis said, "They must not have heard it properly".
Maharashtra Congress chief Manikrao Thakre slammed the Prabhu for saying that there is no passenger fare hike in the budget.
"After assuming power, the Modi government hiked passenger fare by 14.2 per cent and freight rates by 6.2 per cent. The Mumbai suburban fare was hiked by 200 per cent. In fact, during the last few months, crude oil prices in the international market came down drastically. In fact, it was expected that the budget would see a reduction in fares," he said.
Thakre said the minister made no mention of the long pending demands for new rail tracks to connect remote areas in Maharashtra, while in Mumbai, there has been no progress on the proposal to run air-conditioned suburban trains.
Maharashtra Pradesh Congress Committee (MPCC) spokesman Sachin Sawant wondered why Prabhu did not keep his promises to Fadnavis during their meeting last month on an Integrated Transport Authority and a multi-nodal transport hub for Mumbai.
Nationalist Congress Party (NCP) spokesman Nawab Malik described the budget as "disappointing", saying that the minister had failed to fulfill aspirations of the state, which had looked upto to him as he was the first minister from Maharashtra after several years.
"Prabhu made no mention of how the Konkan railway would be improved. He merely said that 50,000 people from Konkan would get jobs in five years. How will that happen," Malik said.
"Except digitalisation, there is nothing to offer in the budget. The minister said Rs 8.5 lakh crore investment is planned, which means that the functioning of the railways would be funded through loans," Malik charged.
Maharashtra Finance Minister Sudhir Mungantiwar described the budget as an effort made by Prabhu to improve the finances of railways without burdening the common man. "The budget lays focus on cleanliness as well as security and also help passengers utilise technology," Mungantiwa said.
Maharashtra BJP chief Raosaheb Danve Patil said instead of focussing on one state, the budget had a vision for welfare of passengers in the country.