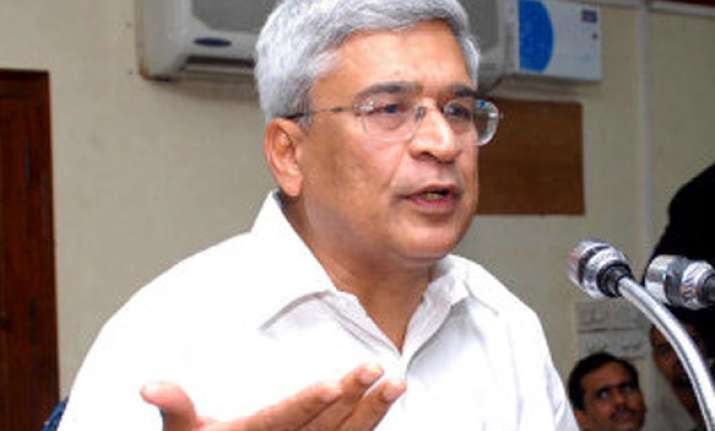 New Delhi, Feb 11 :  Charging the Government with trying to underplay the S-band Spectrum scam and obfuscate the issues, the CPI(M) today demanded a time-bound probe by a retired Supreme Court judge in the matter.
Noting that the presumptive loss of revenue to the government would have been at least Rs two lakh crore, the party Politburo said the Prime Minister's decision to set up a two-member committee to "review" the agreement between ISRO company Antrix and a private firm Devas Multimedia was "highly questionable".
As per the agreement, Devas was to get access to high quality spectrum of 70 MHz through the launching of two custom-made satellites.
"The persons appointed -- a former Cabinet Secretary and a member of the Space Commission -- were both involved in the processing of the deal. The intention seems to be to keep the deal as an in-house matter", the CPI(M) said in a statement here. What was the necessity to "review" the contract when it has already been found to be "unjustified and needs to be annulled", the party asked.
Maintaining that a number of questions remained unanswered in this affair which fell directly under the purview of the Prime Minister, the CPI(M) asked how did the
Cabinet give clearance for launching the first satellite in December 2005 which was meant solely for the purpose of the private company.
It also asked as to why the agreement was not cancelled when the contract was "found to be inappropriate and the Space Commission wanted it annulled in July 2010".
The major Left party also questioned the government's alleged inaction "even after the Additional Solicitor General had recommended that the termination of the agreement be a Government decision".
Demanding an independent time-bound high-level inquiry by a retired Supreme Court judge, the CPI(M) said the UPA government has "sought to underplay the extent of wrongdoing" by trying to obfuscate the issues involved and claiming that the agreement has not been implemented.
It quoted media reports to say that the Comptroller and Auditor General was facing "obstructions" in examining the contract and wanted the public audit body to function in an unhindered manner.
"The people of the country will not be satisfied till all the facts about this dubious deal are uncovered and the guilty brought to book", the CPI(M) said. PTI