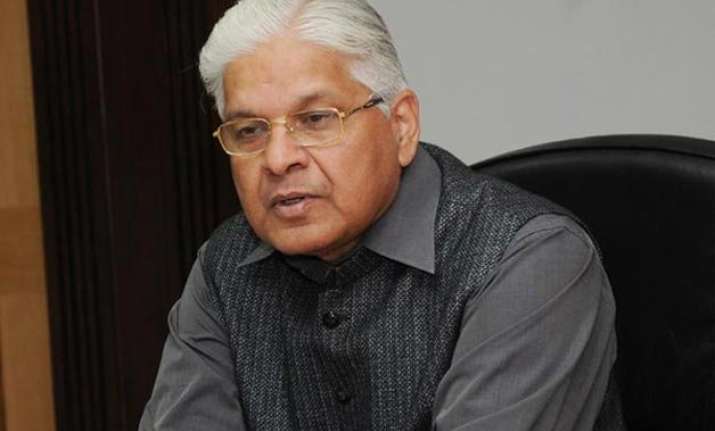 New Delhi: Congress today attacked the Akali Dal-BJP government in Punjab and the SGPC in Parliament for marking the death anniversaries of the killers of Indira Gandhi and former army chief Gen A S Vaidya in the Nanakshahi calendar, with SAD saying it had nothing to do with this.
Congress members raised the issue in both Houses seeking Prime Minister Narendra Modi's intervention and a direction to the state government to withdraw the calendar brought out by SGPC, with the government saying it did not approve the act.
In the Rajya Sabha, the matter was raised during Zero Hour by Ashwani Kumar (Congress) who said "there cannot be a more unfortunate incident in this country. Those who fought terrorists, the anniversary of their killers is being celebrated. It is a shame for the entire nation."
The issue was raised in Lok Sabha by Ravneet Singh (Congress) who asked the government to declare the calendar illegal saying it could not have been brought out without the consent of BJP which is a partner in the state government.
Terming the episode as "shameful", Kumar sought the Prime Minister's intervention saying it was his responsibility "to say we will not promote or accept any such incident."
"I appeal to all parties for a resolution that the incident be condemned and direction given to Punjab government to stop this from taking place. I appeal to Prime Minister Modi to intervene," Kumar said in the Upper House.
Responding on behalf of the government, Minister of State for Parliamentary Affairs Mukhtar Abbas Naqvi said it was a "very serious" issue and neither BJP nor central government approved of it in any way.
"We are against it. Those who are doing it, they are not promoted in any way by either our government or by Punjab government," Naqvi said.
The House saw acrimonious exchanges between Congress members and Treasury benches, as Sukhdev Singh Dhindsa (Akali Dal) rose to clarify after accusations were made on the state.
"We have nothing to do with it. We are not promoting anyone," Dhindsa said.
Senior Congress leader Ambika Soni and some other members also rose in protest and accused the state government of promoting those behind it, leading to trading of charges between opposition and treasury benches.
Seeking to put the matter to rest, Deputy Chairman P J Kurien said "the Minister has made it clear that neither the government nor the state has any responsibility for this."