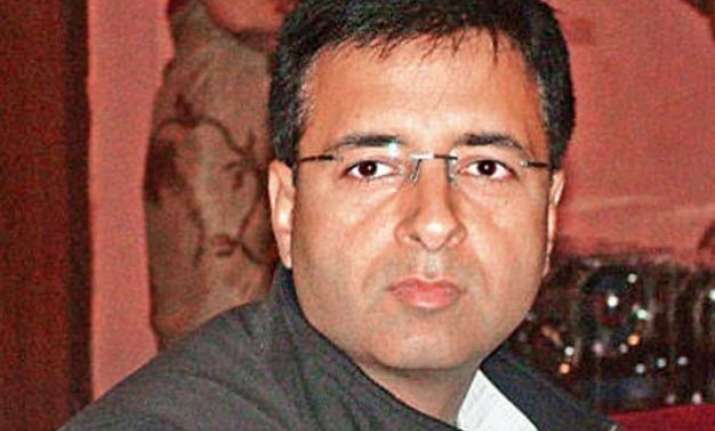 New Delhi: Congress yesterday hit back at Finance Minister Arun Jaitley over his jibe at its chief ministers who boycotted a meeting convened by Prime Minister Narendra Modi to push the controversial land bill, reminding him that "you are on the other side of the table now".
Party communication department in-charge Randeep Surjewala reminded Jaitley of his own words in the Opposition that obstructions and boycott are principles of Parliamentary democracy.
Recalling that Jaitley along with BJP were the biggest obstructionists for 10 years when Congress was in power, he said that the BJP did not let the Insurance Bill be passed, did not allow the GST and other important legislations be passed.
The Finance Minister, as Leader of Opposition, had remarked that obstructions as also boycott are principles of Parliamentary democracy, he said.
"Please remember Mr. Finance Minister, you are on the other side of the table now."
Surjewala's attack came close on the heels of Jaitley's statement that the chief ministers who boycotted NITI Aayog meeting must introspect whether their action was in sync with spirit of cooperative federalism.
The Congress leader also accused the Modi dispensation of using meeting of the NITI AAYOG as a "tool for oppression" of the poor, oppression of the downtrodden and oppression of the Scheduled Caste and Scheduled Tribes as otherwise the government would not have introduced drastic cuts in the social sector budget.
"NITI AAYOG is now being propped to put a stamp of approval on the anti-farmer and anti-poor policies of the NDA Government like the Land Acquisition Act."
"In constitutional democracy, it is the right of the Congress-ruled states to register their protest against prejudices and the partisan fashion in which the prime minister is not only treating the Congress states but the poor and downtrodden sections," he added.