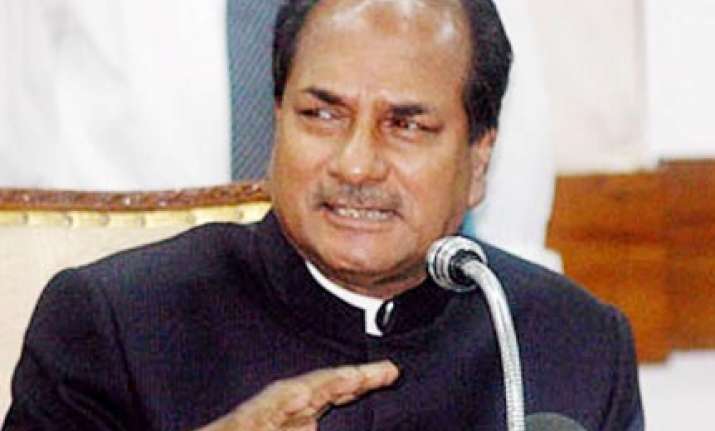 Congress has finalised almost all the 174 seats it plans to contest in the October 13 Maharashtra polls but did not rule out exchange of few seats with NCP for the 288-member assembly.
"Everything is in final stage," A K Antony, AICC in-charge of the state said, while PCC chief Manikrao Thakre indicated that all seats except four-five have been decided by the AICC.
Both the leaders were speaking after the Central Election Committee meeting of the party, which lasted for more than four hours.
Yesterday, the Cenral Election Committee of the party in a marathon meeting had cleared over 140 seats at the meeting attended by Congress President Sonia Gandhi and Prime Minister Manmohan Singh.
'Names of few remaining seats have been finalised today. The work has almost been completed. A formal announcement of the alliance is likely to be made by tomorrow," Thakre said.
Asked about the number of seats on which the final decision of whether Congress or NCP will contest is yet to be taken, Thakre said, "There are four-five such seats but even that matter would be sorted out by tomorrow."
Congress appears to be toeing the middle line on the issue of granting tickets to the sons of senior party leaders in the state. Asked to comment on the issue, Thakre said, "there is nothing bad if the sons of party's committed workers get tickets."