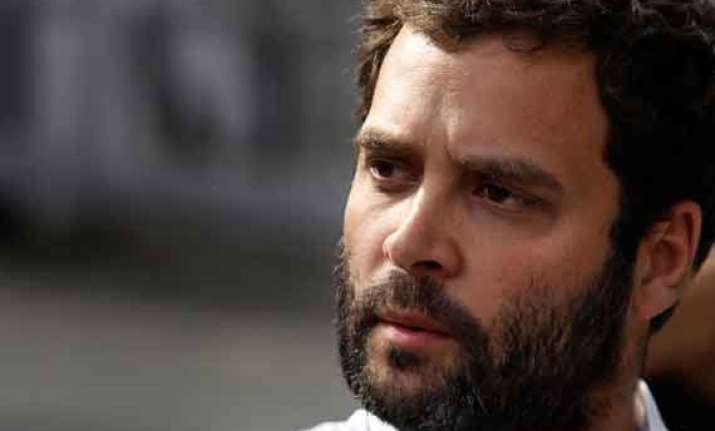 Despite Sonia Gandhi's advice to Congressmen to avoid "public acrimony", rumbling of discontent about the party's miserable performance in the recent elections have continued. It will be a mistake, however, if the party tries to brush aside the prevailing sense of helpless anger within the organization as an apparently transient "expression of frustration arising out of defeat", as senior general secretary Digvijay Singh has done.
His observation deserves serious attention since he is believed to convey the family's views. Taken together, Sonia Gandhi's and Digvijay Singh's comments suggest an attempt to paper over the cracks that have appeared in the party. The ploy is understandable because, for the first time, the dynasty has come under direct attack. Moreover, the person facing the flak is none other than the party president's choice to be the next leader, Rahul Gandhi.
So far, the criticism of the heir apparent has been relatively muted, except for a Kerala Congressman who called Rahul Gandhi a "joker" and paid for his candour by being suspended from the party. Others have either been more polite or sought refuge in anonymity or directed their fire on Rahul Gandhi's advisers or confined themselves to lambasting unnamed "rootless wonders and spineless creepers". There have also been attempts to pass the buck by blaming Manmohan Singh since his government was not a "good product" and, therefore, unsalable to the electorate.
But the unambiguous upshot of the comments is the belief within the party that, first, Rahul Gandhi has proved to be a failure as a leader and, secondly, that unless he makes way for someone else, the Congress will not be able to dig itself out of its present hole.