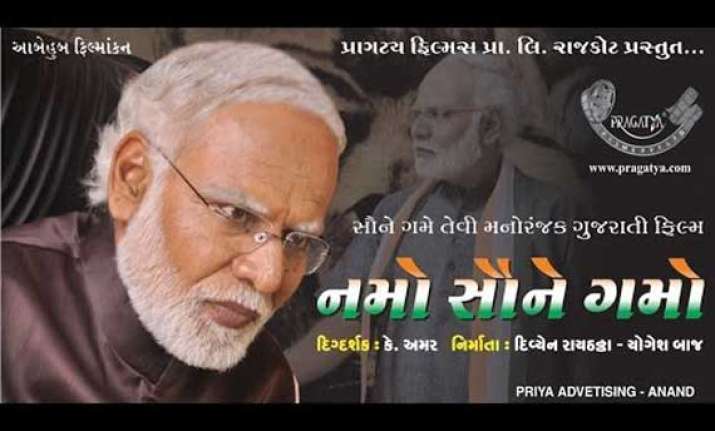 Ahmedabad: Congress in Gujarat on Friday asked the Election Commission to stop the release of Gujarati film Namo Saune Gamo (`Namo is loved by all') on the ground that it was an indirect advertisement of BJP's prime ministerial candidate Narendra Modi.
"The lead actor, as shown in the posters, looks exactly like Modi. Further, the name of the film is also suggestive, making it as an advertisement of Narendra Modi," said Gujarat Pradesh Congress Committee spokesperson Manish Doshi.
As the film was to release on Friday, GPCC legal cell convener Nikunj Balar wrote to the EC, seeking a stay.
"It is nothing but election propaganda material of Modi but the expenditure would be put down to the producer's account, as if BJP has to do nothing with it. We strongly object to such indirect publicity and have asked the EC to stay the release till the elections get over," said Balar.
Meanwhile, multiplex owners on their own put off the release on Friday, fearing controversy.