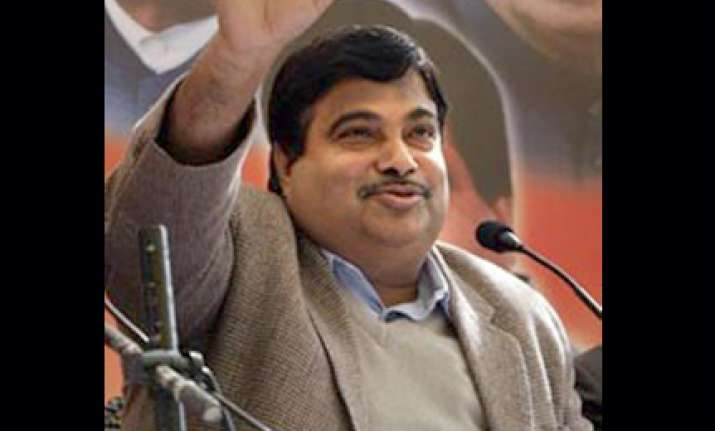 BJP President Nitin Gadkari on Monday  said Maharashtra Chief Minister Ashok Chavan and Congress party owe an apology to the people for not attending the concluding event of the literary meet in Pune.
"Chavan has hurt the senitments of the people by not attending the concluding function of the 83rd All India Marathi Sahitya Sammelan and avoiding to share the dais with great artist Amitabh Bachchan," he said addressing party workers meet at Hutatma Smurthi hall in Solapur( Maha). Gadkari said this is an insult of all artists and literary personalities in the country. 
"Therefore, the Chief Minister and Congress party should apologise to the people for hurting their dignity and self-respect." 
Gadkari also said the controversy that erupted following the actor's presence at the sealink function in Mumbai shows the "vindictive attitude" of the Congress party. 
Smarting under the controversy that dogged him since his coming together with the superstar - a brand ambassador of BJP-ruled Gujarat - at the Mumbai sea link function last week, Chavan chose to avoid Bachchan on Sunday, the concluding day and paid a visit to the Sammelan Saturday. 
Gadkari also said the Congress-led UPA government has failed on all fronts and therefore BJP has planned a huge rally on Parliament on April 21 to highlight issues like price rise. PTI