Follow us on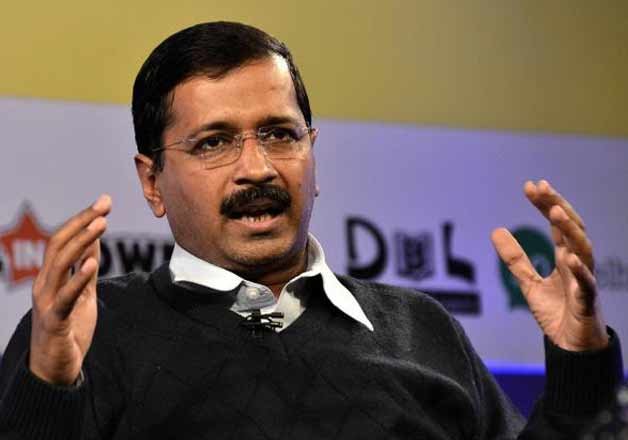 New Delhi: Amid reports that the office of Delhi chief minister has been raided, CBI has clarified that it has conducted raid at the office of Delhi government's  Principal Secretary Rajendra Kumar and not CM Kejriwal's.
The CBI says it has registered a case against Secretary to the Chief Minister, Rajendra Kumar, on allegations of abusing his official position by "favouring a particular firm in the last few years in getting tenders from Delhi government departments."
The investigative agency has searched at 14 locations in Delhi and UP. Papers of 3 immovable properties along with cash Rs. 2.4 lacs has been recovered from residence of Rajendra Kumar.
Reports also say that RK is not cooperating in opening his E mail accounts. Another Rs.10.5 lacs recovered from co accused, G K Nanda, GM TCIL and formerly MD ICSIL
The allegations against Rajendra Kumar were raised by Ashish Joshi, former Member Secretary, Delhi Dialogue Commission," adds the agency. 
In his complaint, Joshi has alleged that Kumar, while he was posted as Director (Education) between 2002 and 2005, created two companies — Caltoonz and EDUDEL MIS — registered in Timarpur. The then office superintendent, Ashok Kumar, was appointed in-charge of Caltoonz.
In September 2015, a prosecutor, who had scrutinised the chargesheet in the Rs 100-crore transport scam, had accused Rajendra Kumar of pressurising him not to finalise the report or face suspension.
Meanwhile, CM Kejriwal has refuted CBI's claims, he said that Files of CM office are being looked into
According to reports the agency has sealed the third floor of the Delhi Secretariat

I am the only CM who dismissed, on my own, a minister n a senior officer on charges of corruption and handed their cases to CBI(1/2)," Kejriwal tweeted
"If CBI had any evidence against Rajender, why didn't they share it with me? I would have acted against him (2/2), "  Arvind Kejriwal tweeted.



He also accused Prime Minister Narendra Modi of resorting to cowardice after failing to handle him politically.


Deputy CM Mnaish Sisodia's  reaction

AAP leader Kumar Vishwas said that Principal Secretary cubicle is in the CM office only. He alleged that the agency is looking into CM's file under the garb of raiding Rajendra Kumar's office
"If they wanted to carry out investigation against Rajender, why didn't they inform Delhi CM," AAP leader  Ashutosh said.
In response to Kejriwal's allegation on PM follwoing  CBI raid, Union Minister Praksh Javdekar said that CM Kejriwal wants to protect  corrupt officlas, if CBI has carried raids, it will have evidence.
Reacting to AAP's allegations on CBI raid, union minister Venkaiah Naidu said it has become fashion for Delhi CM to quarrel with Central Govt&to take PM's name for everything.
"CBI do not function under Govt. Gone are days of Congress when CBI used to be misused,"he added.
"A clear intimidation. It's undeclared martial law like situation," AAP leader Deepak Bajpai said on CBI raids Delhi CM's office