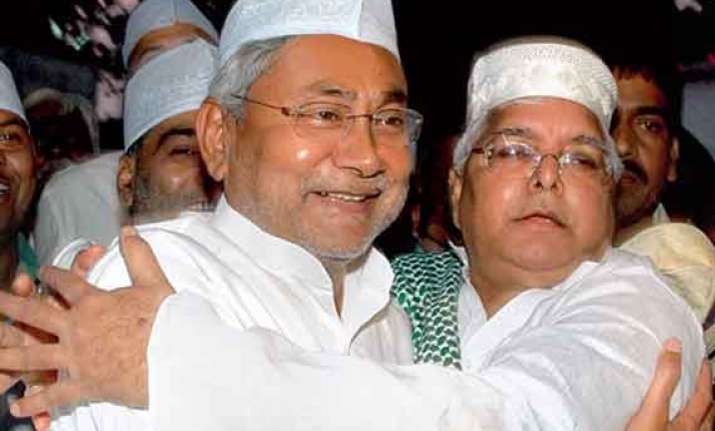 New Delhi: As the adage goes, politics is a game of possibilities. Two leaders spitting venom against each other in the evening can very well be seen praising each other  next morning because one night is a very long time in politics.
The coming together of Lalu Prasad and Nitish Kumar in Bihar is undoubtedly a desperate attempt aimed at ensuring mutual survival for the hitherto two distinct poles of Bihar politics. The 'Modi magic' that was in full swing across  Bihar in 2014 Lok Sabha elections seems to have completely shaken these two icons of Bihar politics.
After the decline of Congress in the state that happened in the early 1990s, politics in Bihar largely revolved around the troika – Lalu, Nitish and Ramavilas Paswan. Out of these three, Lalu and Nitish managed to become CMs of the state and were product of JP movement while Ramvilas Paswan, whose ambition still remains unfulfilled,  was the senior most as he was elected to Bihar assembly way back in 1969.
Once upon a time, all the three were known for their staunch advocacy of Mandal brand of politics. In addition to that, all three had started off their respective careers with anti-Congress ideology. It's a different matter that all of them had to compromise with their twin ideologies for the sake of political power.