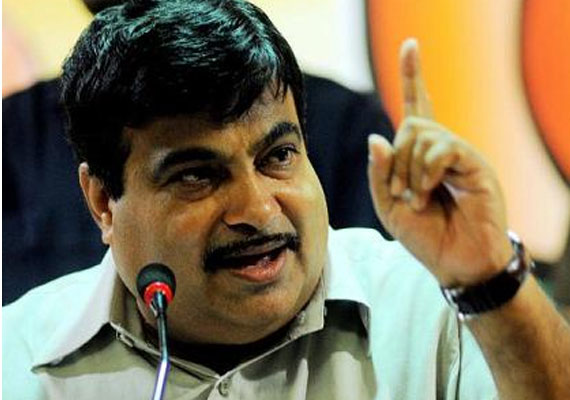 Mumbai, May 24: Predicting that UPA's "days are numbered", BJP President Nitin Gadkari today reached out to regional parties to broaden the NDA and began setting its house in order by appealing for unity and discipline in the organisation in the wake of strains with Narendra Modi.
Beginning the preparations for the next Lok Sabha elections, "irrespective of whether they are held in 2014 or earlier," Gadkari told the National Executive meeting that "our approach to regional parties is very clear. We believe that they also have a national perspective."
 Noting that many of them are valued partners of the BJP in the NDA, he said the lesson of the NDA rule has shown that a stable government is possible only if the ruling coalition has a national and nationalist party like BJP as its "strong anchor".
"We should educate people about the risk of instability at the Centre," he said.
Without referring to any party leader, he said "I propose a simple, but sure formula of success. Let us strengthen unity, discipline and dedication at all levels." His remarks came close on the heels of his burying the hatchet with Gujarat chief minister Modi by securing resignation of Sanjay Joshi as special invitee to the National Executive.
Joshi is the bete noire of the Gujarat CM, who landed in Mumbai soon afterwards to attend the party conclave.  Gadkari said, "Your days are numbered. People of India cannot afford to have any more of your misrule. And they have made up their mind to throw you out lock, stock and barrel.
 "It's time for the BJP-led NDA to come back, clear the mess you have created, and take the nation on the path to progress," he said adding this should be the message from Mumbai.
Another highlight of the Mumbai conclave was the NDA deciding to organise a day-long protest, including a country-wide bandh on May 31, against petrol price hike.  The announcement was made by NDA acting Chairman L K Advani after consulting NDA allies.
"Congress has created problems. BJP will provide solutions," was the refrain of the BJP chief, who said "the root cause of India's problems is not the Eurozone, but it is the UPA-zone."
Seeking to bring regional parties like Jayalalithaa's AIADMK on board, he said another indicator of the UPA government's misrule is the "unprecedented deterioration" in Centre-State relations.
"Several non-Congress Chief Ministers have complained that arrogance of Congress leadership at the Centre has reduced state governments to the level of municipal bodies. This is totally unacceptable to the BJP," he said.  
The executive also adopted a resolution on agriculture against the backdrop of drought situation in Maharashtra, Karnataka and Andhra Pradesh which was proposed by former party chief
Rajnath Singh
and seconded by Madhya Pradesh Chief Minister
Shivraj Singh Chouhan
and his Karnataka counterpart Sadanand Gowda.