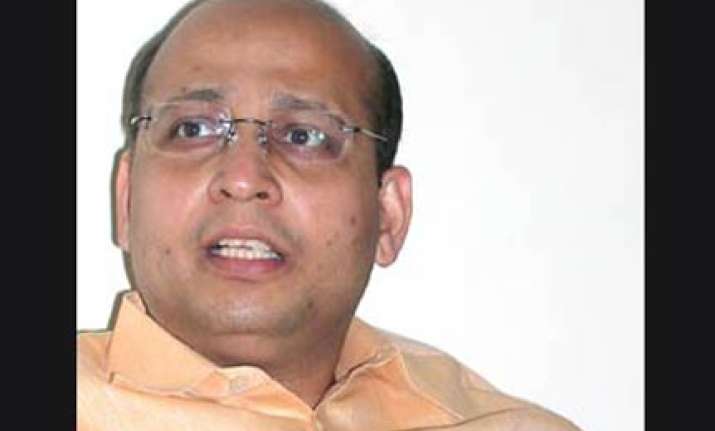 Lashing out the BJP leadership after a senior IPS officer testified before a special CBI court against L K Advani in the Babri masjid demolition case, Congress on Friday  said the saffron party and its leaders were proved guilty 20 years ago in the people's court. 
"In the eyes of the public, BJP and its top leadership were proved guilty 20 years ago...Now the process is entering the phase of legal finality. This is first important eye witness testimony in the legal processs," party spokesman Abhishek Singhvi said at the AICC briefing in New Delhi. 
Terming the charges against L K Advani and others in the case, particularly that of promoting enmity between two communities, as extremely serious, he said they can attract a punishment of upto six and seven years. The Congress spokesman, however said that one has to wait for the court orders as it will decide the quantum of punishment. 
Singhvi called for exercising caution in the matter before making any comments, saying that comments by any political party can only put obstructions in the legal process which is what some people perhaps want. 
Asked about the development, Minister of Minority Affairs Salman Khurshid said that substantial evidences have been given but refused to further elaborate on the issue saying the matter is sub-judice. 
Another Congress leader Rashid Alvi said,"It is for the court to decide whether or not a criminal offence can be made out (against Advani). But I am of the firm opinion that Advaniji should retire from politics after the statement by his ex-personal security officer." "India is a secular country and in Indian politics, there is no room for any such person," he said referring to Advani. 
Alvi said a political leader, who had been "instrumental" in demolition of a religious place of a community "through his provocative speeches", was "not fit to be in Indian politics". 
Another party spokesman Manish Tewari said, "It is in the interest of justice, and especially in the interest of Indian secularism, which needs to be protected by bringing culprits to book." 
"Advani, the leadership of RSS and the leadership of Bajrang Dal and all affiliated organisations stand guilty and convicted in the eyes of the public opinion because all that which happened between 1985 to 1992 was played out in full public view," he said. 
Senior IPS officer Anju Gupta, who deposed before a special CBI court in the Babri Masjid demolition case today alleged that Advani had made a provocative speech in Ayodhya moments before the mosque was razed to the ground. PTI