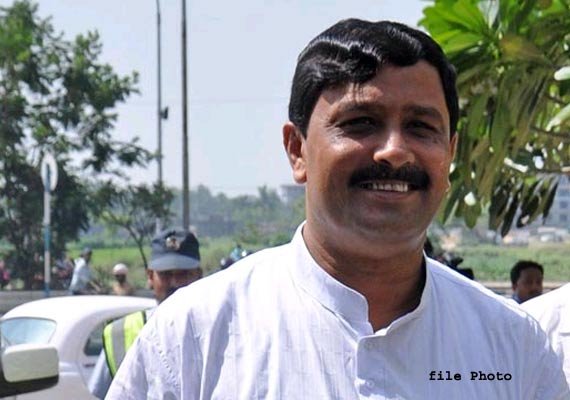 Kolkata: Demanding a CBI probe into the Birbhum district violence, the BJP Tuesday claimed that minorities in West Bengal were coming into its fold by leaving the ruling Trinamool Congress which was "fomenting violence" to stop the desertions.
A day after three people were killed in political clashes at Makra village of Birbhum district, Bharatiya Janata Party state unit chief Rahul Sinha alleged that police had remained "inactive" following a directive from the seat of power "Nabanna".
"The order from the topmost level of the secretariat had asked the police to remain inactive and only lent help to the Trinamool marauders," Sinha told media persons.
He alleged that on Monday morning, police raided the village only to drive out all the male residents.
"They prepared the ground for the Trinamool goons to force their way in and loot. And when the Trinamool attacked, police remained mute spectators. It is only because of the resistance from the villagers that the Trinamool's plan came a cropper."
Sinha said the bulk of the 28 percent Muslim votes in the state was with the Trinamool till recently. "But the Muslims are now crossing over to our side. As the BJP is now eating into its Muslim votes, the Trinamool is now organising such attacks."
After the May Lok Sabha pols, two BJP workers were killed in Birbhum district. Another BJP supporter was killed in the clash Monday, he said.
The BJP during the day moved the Calcutta High Court on the Makra village clashes. The court has asked the party to file a petition on the issue.
Sinha said the BJP wanted a Central Bureau of Investigation (CBI) probe into the Birbhum violence and asserted he will take up the issue with Union Home Minister Rajnath Singh.
"I have already informed our national president Amit Shah about the happenings. He expressed surprise that the violence occurred despite police posting in the village," he added.