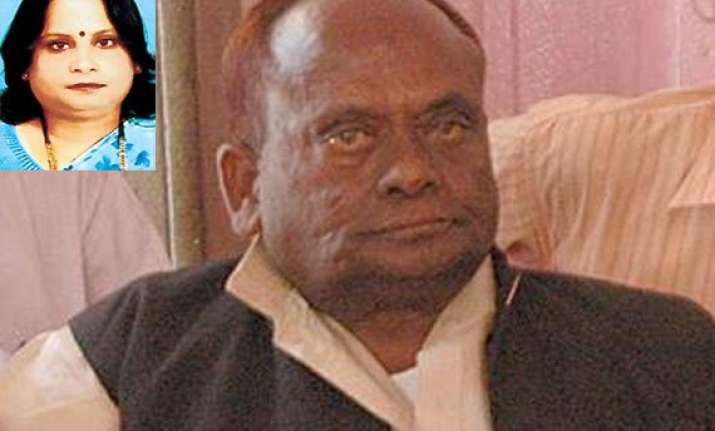 Patna: Bihar's controversial Transport Minister Ramai Ram's daughter Geeta Kumari has been appointed member of State Transport Authority.
The State Transport Authority has the power to issue state permits to buses and trucks and fix timings of state and privately-run buses. The STA also regulates running of carriage vehicles. A notification issued said under powers derived from Motor Vehicles Act, Geeta Kumari shall be appointed as member of STA till further orders.
The member of State Revenue Board is the chairman of STA and the State Transport Commissioner is the ex-officio member secretary.  Geeta Kumari's address has been shown as Krishna Vihar Colony, Beur, Patna. Her husband's name is Vijay Kumar. Two more non-officials have been appointed STA members. They are Prof Dilip Kumar Singh of Muzaffarpur and Dharikshan Singh of Aarah.
Ramai Ram used to be RJD supremo Lalu Prasad's right-hand man. He used to claim himself as Shankaracharya when Lalu Prasad was the chief minister during the Mandal agitation. He later joined the Janata Dal-United.
Ramai Ram has been elected MLA eight times. He tried to wangle a ticket for his daughter Geeta Kumari but failed, and later got her elected as MLC.
Senior BJP leader Sushil Modi has questioned the appointment of the Transport Minister's daughter as member of STA. He also alleged that the chief minister Jitan Ram Manjhi's samadhin has been appointed member of Regional Transport Authority.