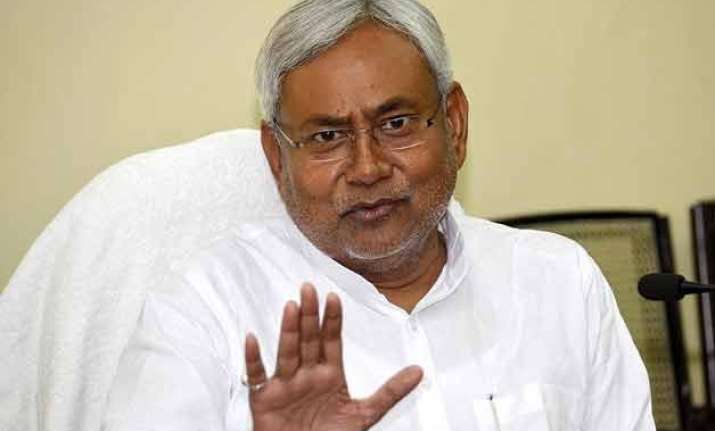 Patna: Fulfilling a key election promise, the Nitish Kumar government on Tuesday gave the green signal to 35 per cent reservation for women in state government jobs.
"Decision was taken of reservation for women in all government jobs including reserved and unreserved category. There will now be provision for 35 per cent reservation to women in all kinds of government jobs," an official in the CM's office said.
The decision marked Nitish's first big step in this direction in nearly 10 years after unveiling 50 per cent reservation for women in panchayat and local body polls in 2006.
During campaigning for the Bihar assembly polls last year, Nitish, who was chief ministerial candidate of the Grand Alliance of JD(U), RJD and and Congress, had promised 35 per cent reservation for women in all government jobs if he formed a government again.
Soon after being sworn-in as CM in November last year, Nitish had reiterated his stand to provide 35 per cent reservation for women. He had also recalled that the state government was already providing 35 per cent reservation for women in recruitment as police constables and sub-inspectors and 50 per cent reservation as primary school teachers and in the Panchayati Raj system.
According to socio-political analysts here, a large number of women cutting across caste and religion had voted for Nitish in the last assembly polls.
In fact women voters outnumbered male voters in the five-phase Bihar assembly polls. They have emerged as a prominent vote bank - more powerful than the youth and caste factor in the state.
Experts said this was a result of several schemes initiated by Nitish for women's empowerment including 50 per cent posts in Panchayati Raj elections and primary school teachers' recruitment for women and 35 percent of all police jobs for women.
The government's scheme to promote education among girls by providing them free cycles has increased school enrolment in rural areas.
The Cabinet yesterday also gave the go-ahead to rules paving way for the Right to Public Grievances Redressal Bill, which is likely to be implemented in May, a target set by the Chief Minister.