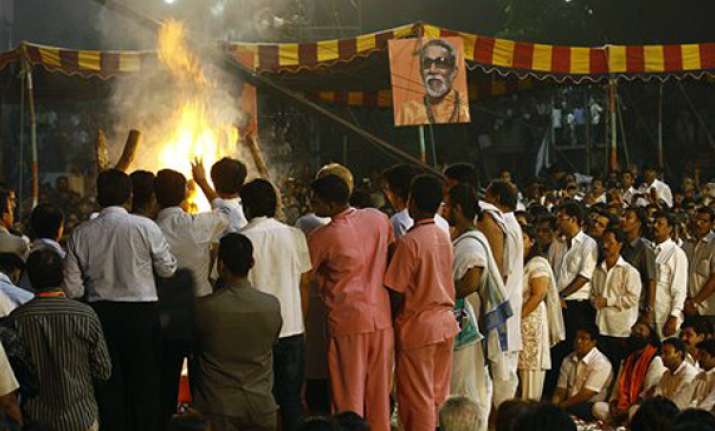 Nashik, Nov 21: The urn containing ashes of Shiv Sena chief late Bal Thackeray was brought here and will be kept at the party office for 'darshan' till tomorrow, official sources said today.
On Friday, the ashes would be immersed in Godavari river, they said.
The urn was kept for darshan at Ghoti, Igatpuri yesterday and today it will keep at Nashik Road, Sinnar, Trimbakeshwar, Dindori, Niphad, Yeola, Manmad, Nandgaon and Pimpalgaon for people to pay their tributes to the late leader.