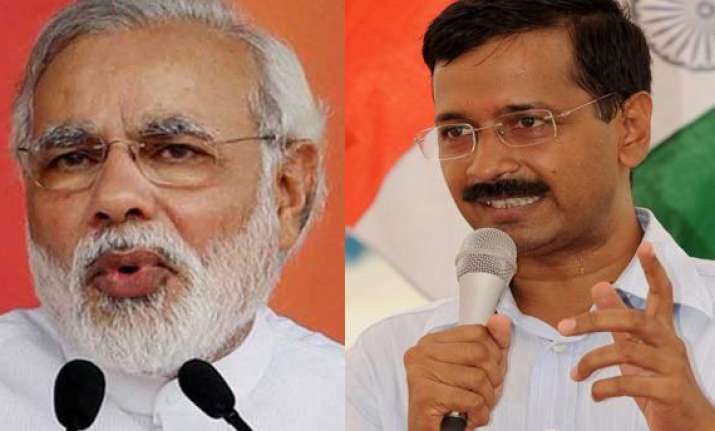 New Delhi: The BJP Monday dismissed AAP leader Arvind Kejriwal as no threat to its prime ministerial candidate Narendra Modi but the Aam Aadmi Party said it was ready for a showdown in Varanasi.
"We don't take Kejriwal seriously. There is a Modi wave in the entire country," Bharatiya Janata Party's media convenor Harish Khurana told IANS here.
"Kejriwal has proved that he is an anarchist. His 49-day rule (in Delhi) was a complete disaster and he has lost credibility," Khurana said.
"Let alone Uttar Pradesh, they will not be able to win a single seat even in Delhi," he added.
The BJP's comments came a day after Kejriwal announced in Bangalore that his party wanted him to take on Modi in Varanasi but that he would take a final decision in the Hindu holy city March 23.