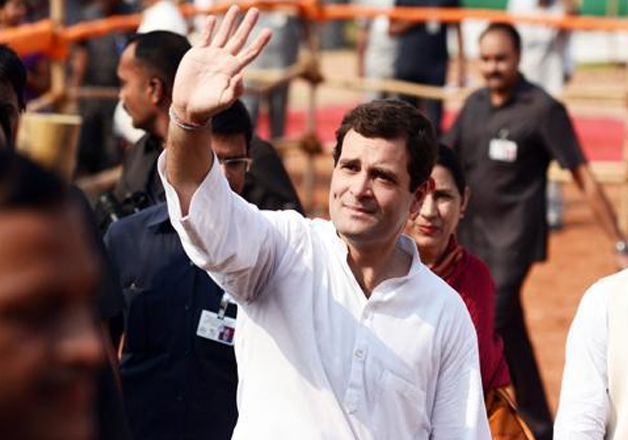 With trends showing a clear majority for the BJP in Uttar Pradesh and a severe drubbing for the SP-Congress alliance limiting it below the 100-mark figure, the Congress party today jumped into the defence of party vice president Rahul Gandhi, whom it had credited immensely for scripting the alliance.
Congress spokesperson Abhishek Manu Singhvi today said that Rahul should not be singled out for the party's poor showing in the most populous state. 
"If these (counting) trends persist, why single out Rahul Gandhi? He will of course take the bullet in his chest," Singhvi said.
Senior Congress leader Rajiv Shukla conceded the defeat saying, "We respect the mandate, but development has lost and vote bank politics has won."
Proving wrong fears of a hung assembly, the BJP looks set to sweep Uttar Pradesh after 15 long years, giving Prime Minister Narendra Modi his biggest victory after the 2014 Lok Sabha polls.
Powered by an aggressive campaign spearheaded by Modi, BJP candidates were on the road to victory in a whopping 306 of the 403 constituencies as officials counted the millions of votes polled in the staggered election. 
The imminent victory triggered widespread celebrations all across the country's most populous state as well as at the BJP headquarters in Delhi.
Even in Amethi, the Lok Sabha constituency of Rahul, the BJP's Garima Singh had forged ahead.
Meanwhile, there was no immediate reaction from Chief Minister Akhilesh Yadav, who is set to resign.
The tenure of present Assembly expires on May 27, 2017.