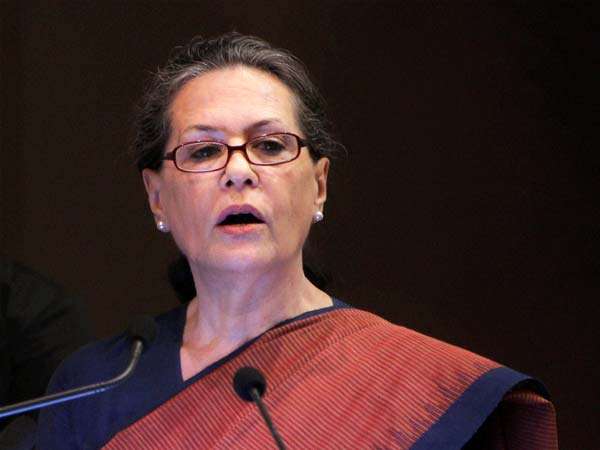 Congress President Sonia Gandhi has invited leaders of major opposition parties for a luncheon meet tomorrow to discuss their joint candidate for upcoming presidential elections. 
According to senior leaders of the party,  there will also be an informal meeting before the lunch. CPI leader D. Raja confirmed he would attend, while JD-U leader K.C. Tyagi said senior leaders of the party will be present.
Opposition party leaders, including Communist Party of India-Marxist leader Sitaram Yechury, are expected to attend.
Meanwhile, West Bengal Chief Minister and Trinamool Congress supremo Mamata Banerjee is also coming to Delhi and will be meeting Prime Minister Narendra Modi on Thursday.
Banerjee will also meet leaders of all major parties to build a consensus on the joint candidate for the presidential election.
Among the names doing the rounds as the opposition's consensus candidates are of former Governor Gopalkrishna Gandhi and former Lok Sabha Speaker Meira Kumar.
Banerjee met Congress President Sonia Gandhi last week and conveyed that her party was in favour of a consensus candidate for the presidential election.
The term of President Pranab Mukherjee ends in July. The ruling BJP-led National Democratic Alliance, which has clear edge in the presidential election, has not given any inkling so far on its choice of candidate. 
Gandhi has been contacting leaders opposed to the ruling BJP to evolve a consensus.
She has spoken to Samajwadi Party leader Mulayam Singh Yadav and RJD chief Lalu Prasad and met JD-U leader and Bihar Chief Minister Nitish Kumar, Nationalist Congress Party chief Sharad Pawar, CPI-M leader Sitaram Yechury and National Conference leader Omar Abdullah. 
The Congress chief is also expected to meet Bahujan Samaj Party supremo Mayawati.
DMK leader Kanimozhi had invited Sonia Gandhi for her father and DMK chief M. Karunanidhi's 94th birthday celebrations in Chennai on June 3, when another meeting of opposition leaders is likely to take place.
(With IANS inputs)