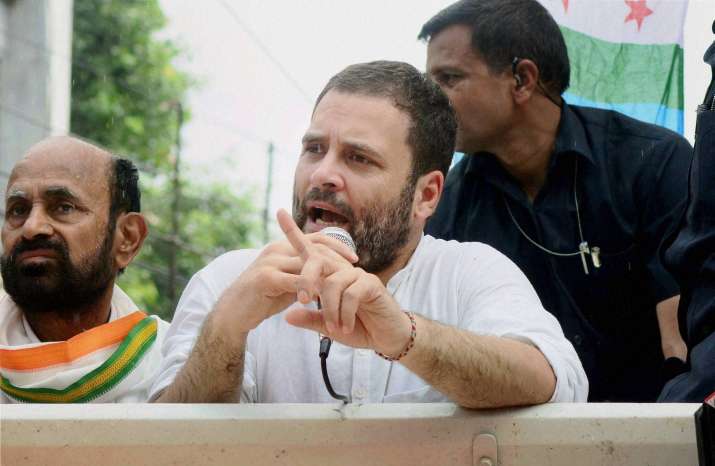 Launching a scathing attack on Prime Minister Narendra Modi after the Uri terror attack, Congress vice-president Rahul Gandhi on Tuesday said that the Bhartiya Janata Party's short-sighted alliance with the Mehbooba Mufti's PDP opened the space for terrorism in Kashmir.  
"I condemn what Pakistan has done. However, the space for that has been created by politics that NDA has carried out in Kashmir," Rahul told reporters after a rally in Kanpur (Rural). 
Rahul said that the country cannot be made stronger without soldiers and farmers. 
The Gandhi scion hailed Manomohan Singh government's strategies vis-à-vis terrorism and said that the UPA government spent nine years fighting terrorism in Kashmir and succeeded in vanquishing the menace in the region.  
Noting that the NDA government has no strategy in Kashmir, Rahul said that the national security can not be handled like public meets as this is a serious matter. 
"PM Modi talks of event managament but he should remember that wars can not be won with event management," he said. 
He promised Congress' support to soldiers and the government in every possible but asked the Centre to come up with a "long term concrete strategy".  
"But we want a long term concrete strategy, not this events-based activity. Because this is extremely dangerous for the country," he said during his stopover in Kanpur during his month-long Deoria to Delhi Kisan Yatra. 
The terror attack at an army base in Jammu and Kashmir's uri resulted in martyrdom of 18 Indian soldiers.