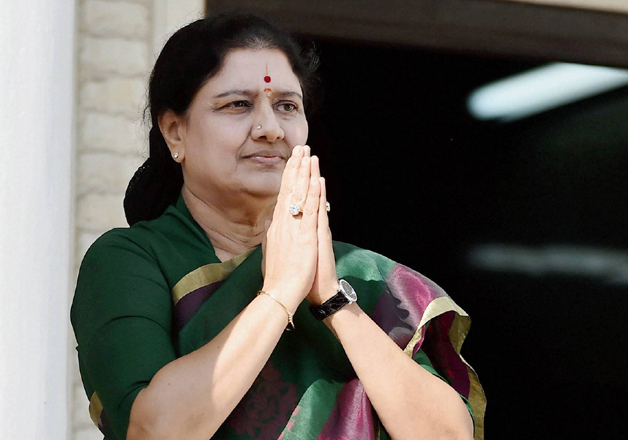 As AIADMK supremo Sasikala prepares to take over as the third woman Chief Minister of Tamil Nadu, the Supreme Court today said that it will pronounce its verdict within a week on pleas challenging the acquittal of late CM Jayalalithaa and her close confidante in a disproportionate assets case.
Appearing for the Karnataka government, which had challenged that High Court's acquittal order, lawyer Dushyant Dave urged a division bench comprising Justices PC Ghose and Amitava Roy to deliver the verdict in the case. 
"We are concerned about the Jayalalithaa case," Dave told court.
"The judgment was almost ready and he should wait for a week," the court said.
The top court had in June last year reserved its order on the decade-old case. Jayalalithaa and others including Sasikala were alleged to have acquired properties worth Rs 63 crore, way above her known sources of income between 1991 and 1996.
The case was filed in 1996 by BJP leader Subramanian Swamy. Following this, the late AIADMK leader was booked under the Prevention of Corruption Act, 1996, for allegedly amassing unaccounted wealth.
In 2015, the Karnataka government moved the apex court after the state High Court acquitted her in the case. A special court in Bengaluru had earlier found Jayalalithaa and Sasikala guilty and sentenced her to four years. 
Yesterday, the AIADMK legislators unanimously chose Sasikala, who is not a member of the Assembly, for the CM post. 
Addressing the legislators, the 59-year old leader, a long-time confidante of Jayalalithaa, said that outgoing CM O Panneerselvam himself wanted her to head the government. 
"Since everyone stressed that one person should hold both the posts - Chief Minister and General Secretary of the party - I agreed," Sasikala said.
Panneerselvam, who had earlier been acting Chief Minister twice, sent his resignation to Sasikala, party sources said. 
According to AIADMK sources, Panneerselvam had proposed her name and the other MLAs seconded it to show unanimity in the party. Sasikala belongs to the Thevar community, which has a dominant say in the AIADMK.
Born in 1957 in Thiruthuraipoondi, about 330 km from Chennai, Sasikala was married to M. Natarajan, a Tamil Nadu government official. In the 1980s, Natarajan urged South Arcot District Collector V.S. Chandralekha to introduce Sasikala to Jayalalithaa so that the then AIADMK Propaganda Secretary would get due publicity.
With Jayalalithaa finding Sasikala's work satisfactory, they became friends. After a while, Sasikala moved into the Poes Garden residence of Jayalalithaa in Chennai. Sasikala used to accompany Jayalalithaa on her trips, often seated behind the actor-turned-AIADMK leader.
Jayalalithaa publicly called Sasikala a sister not related by blood. But despite their closeness, Sasikala maintained a low profile publicly although she was actively involved in managing the party affairs. Their relationship turned sour in 2011 and Jayalalithaa told Sasikala and her family members to leave her residence. But they patched up later, ensuring Sasikala's return to the AIADMK.