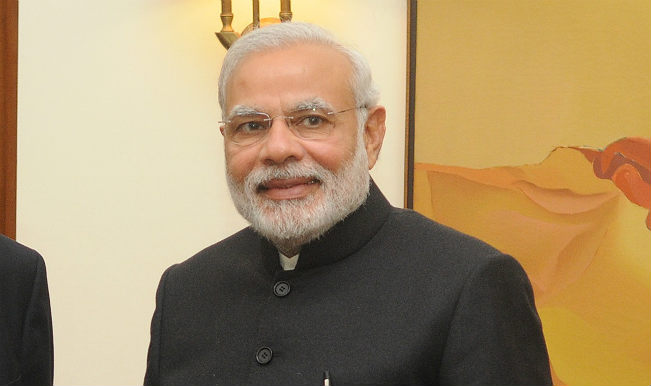 In a gesture of extending greetings to Theresa May for becoming Britain's new Prime Minister, Prime Minister Narendra Modi called her and discussed with her "stronger and closer" bilateral ties between two countries, including in trade and defence.
During the telephonic conversation yesterday, Modi also appreciated the UK's consistent support to India in various global fora, MEA spokesperson Vikas Swarup said.
Thanking Prime Minister Modi, May said she looked forward to working closely with him for developing stronger bilateral ties and enhancing cooperation in tackling pressing global challenges.
Modi also recalled his memorable visit to the UK last November.
A statement from Downing Street in London said that trade and investment formed the central feature of the discussions between the two leaders during their conversation.
"Trade and investment featured strongly in the conversation with Prime Minister Modi who expressed his hope that the relationship would become even stronger and closer in the future, particularly given the shared values and common interest," the statement said.
May took over after the resignation of David Cameron following the UK s vote to leave the European Union (EU) in a referendum on June 23.
She sought to highlight London and the UK s continued importance within the India-UK relationship during her first official conversation with Modi.
"The Prime Minister [May] pointed out that the launch next month of the first rupee-denominated bond in London is a concrete example of our close and growing economic cooperation and underlines that the city remains a global hub for innovative finance," Downing Street said.
"The Prime Minister also emphasised the UK s continued commitment to our defence and security partnership and support for India's increasing role in international fora. Finally, both welcomed the valuable contribution of the Indian diaspora to the UK," the statement added.
(With inputs from PTI)