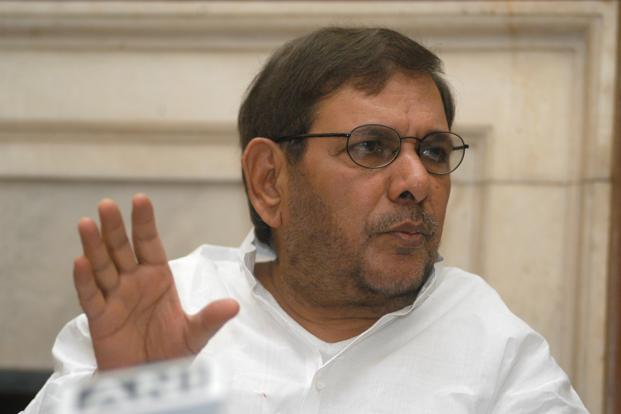 Senior JD(U) leader Sharad Yadav today denied reports of differences between him and Bihar Chief Minister Nitish Kumar on 'demonetisation' and clarified that both of them were on the same page on this issue.
Sharad Yadav told media persons that he is not opposed to the invalidation of Rs 1000 and Rs 500 currency notes, but had only flagged concerns over cash crunch faced by poor.
"There is not even an iota of difference within our party. I have not sought withdrawal of notebandi (demonetisation). And what Nitish ji has been saying? He said demonetisation is a welcome step. When did I say withdraw the move?" he asked.
Yadav also wondered if his raising issues of "inconvenience" faced by farmers, agrarian workers and daily wage earners meant there are fissures within the party.
To another question, Yadav said the Opposition wants the House to run, but the government should consider its demand (that Prime Minister Narendra Modi takes part in the debate over demonetisation on the floor of the House).
Yadav was one of the key Opposition leaders to have taken part in the protest organised by the TMC. Kumar, however, has been supporting the move unequivocally.
Meanwhile, Union minister Harsh Vardhan lauded the Bihar Chief Minister for taking a stand by "rising above" politics and urged other Opposition leaders to take a cue from him to support demonetisation.
"Kumar supported the move in line with rashtra dharma. Other opposition leaders too should take cue from him," he said.
(With PTI inputs)