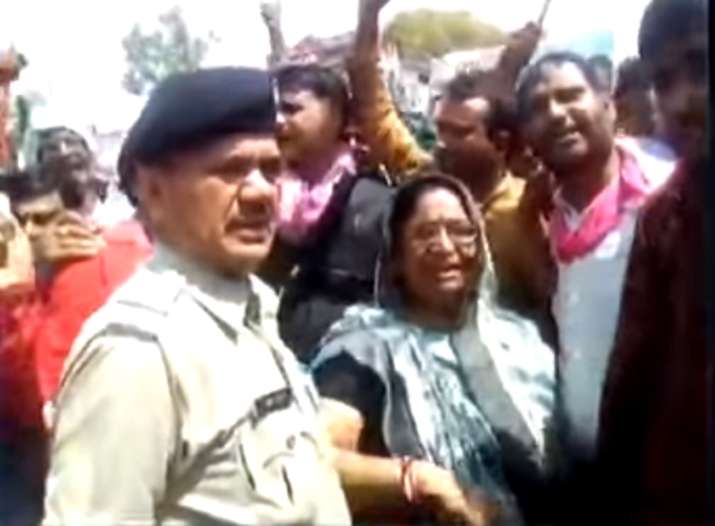 Madhya Pradesh police on Tuesday registered an FIR against Congress MLA Shakuntala Khatik for allegedly instigating to burn down a police station in Madhya Pradesh's Shivpuri district. Khatik was caught on camera inciting a mob to set fire to the police station in her constituency Karera.
The video of her inciting the mob had gone viral in the aftermath of violence in Mandsaur district where at least five farmers were killed in police firing. The video shows Shakuntla Khatik, Congress MLA from Karera, telling protesters to burn down the police station as an officer attempts to pacify the protest.
Khatik later defended her actions and said she was taking out a peaceful march but a water cannon was used against her. 
"Water was thrown on me in front of 1000 people. I fell down. I was taking out a peaceful protest but police provoked us. The words came out in the heat of the moment," Khatik told India TV.  
Madhya Pradesh government has alleged that Congress leaders were involved in instigating violence in the trouble torn districts. Chief Minister Shivraj Singh Chouhan and Home Minister Bhupendra Singh, in no uncertain terms, have blamed the opposition Congress for the violence during farmers' protest.