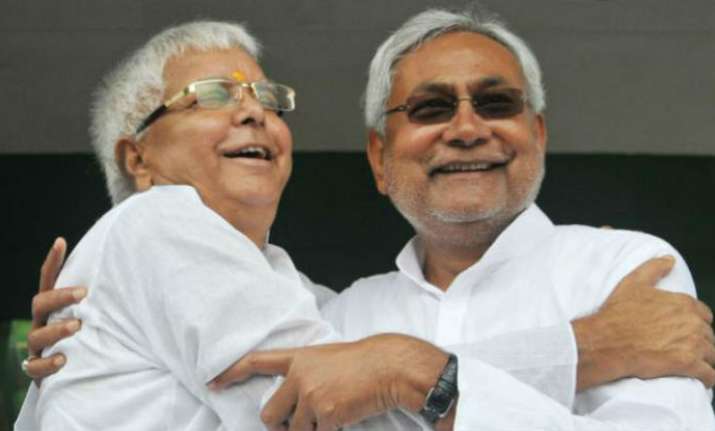 In a move that may further cause chinks in the armour of opposition, RJD Supremo backed centre's demonetisation drive-in-principle but differed on how the decision was implemented 
At a meeting of his party legislators where Bihar Chief Minister Nitish Kumar was also present, Lalu said," that he supported the note ban but was against its "poor implementation by the Centre". 
Nitish had visited Lalu at his residence on Tuesday following a war of words between the ruling and Opposition camps in the state legislature earlier in the day. The meeting between the two leaders lasted almost an hour.
"Laluji supported demonetisation but was against its poor implementation and the hardship faced by the common man," RJD MLA Anwar Alam was quoted as saying to Times of India.
Alam said it was Lalu, who had called up the CM and asked if he would attend the meeting and talk to RJD legislators on various issues.
"Nitishji accepted his request and attended the meeting," Alam said, adding that the CM patiently heard out the party MLAs and assured them that there was no rift in the Mahagathbandhan. 
"The CM also informed the legislators that he would soon call a meeting of all ministers on the different issues raised during the meeting," Alam added.
Bihar CM also addressed the legislators and once again showed his support for demonetisation drive but he also slammed  poor arrangements made for its implementation. 
Nitish also trashed media reports of his meeting BJP chief Amit Shah and talking to PM over phone as basis of his support to demonetisation of currencies. 
He urged RJD Legislators not to be influenced by "baseless" news in a section of the media following his principled stand on demonetisation.