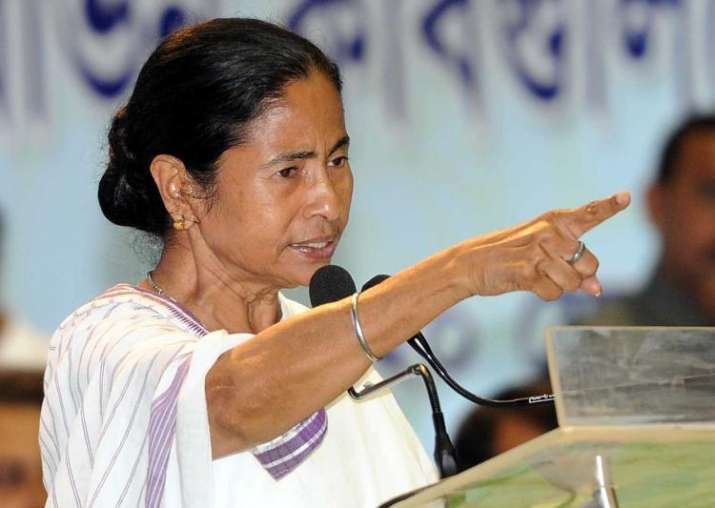 Amid the ongoing stir in the Darjeeling hills for carving out a separate 'Gorkhaland' out of West Bengal, Chief Minister Mamata Banerjee today firmly ruled out further division of the state. 
"Bengal cannot be divided. I will not allow it," she said at a public meeting here. 
Banerjee also had an apparent dig at the Centre, saying "They cannot tackle Kashmir. They are peeping (into Darjeeling). Whatever be the conspiracy, we will fight unitedly." 
Banerjee had earlier stated that the agitation for Gorkhaland, being spearheaded by the Gorkha Janmukti Morcha, was a "deep-rooted conspiracy" and supported by insurgent groups of the Northeast and some foreign countries.
Meanwhile, the BJP has ruled out supporting its ally Gorkha Janmukti Morcha's demand for a separate state comprising Darjeeling and parts of north Bengal. The saffron party, however, called for addressing the region's cultural and political concerns. 
Yesterday, the Gorkha Janmukti Morcha activists held fresh demonstrations for 'Gorkhaland' as security forces kept a strict vigil in the hills which remained tense on the 14th day of the indefinite shutdown. The Army was withdrawn from the restive hills after the state government sought its pull-out. The GJM supporters had torched an office of the Gorkhaland Territorial Administration on Tuesday night prompting the police to briefly detain two central committee members of the party, Samuel Gurung and RB Bhujal. Both were released after two hours. 
Internet services continued to remain suspended in the hills on the 15th day of the protest. 
With PTI Inputs