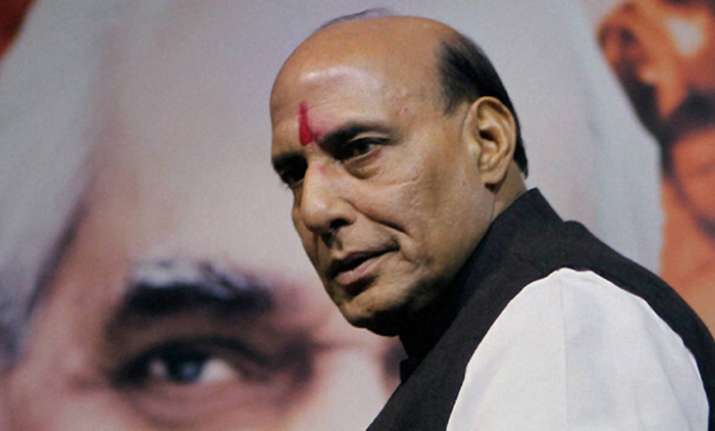 With the battle between Chief Minister Akhilesh Yadav and his father Mulayam Singh Yadav over control of Samajwadi Party reaching extreme levels, Home Minister Rajnath Singh today said he does not like when members of any family stand against each other.
Singh, who is a former Chief Minister of Uttar Pradesh, told reporters he does not like feud in any family but if the entire family is in power then certainly it is a cause of concern.
However, he added that "it is an internal matter" of Samajwadi Party.
"I believe whatever loss had to happen, has happened and the next government will compensate. We cannot express happiness about a family feud. We are sensitive people. It hurts us," he said.
Repeated queries on whether he could become Chief Ministerial candidate for BJP did not evoke any clear answer as Singh smiled and quipped, "Do I not look good here in Centre to you."
When asked about the decision on BJP's chief ministerial candidate for Uttar Pradesh, Singh said "many a times we have contested elections without a face".
"Who is a strong leader and who is not, it is for the people to decide," he said, adding that the Prime Minister has worked a lot during last two and a half years and his work will prove handy for BJP.
Rajnath had earlier asserted that the BJP is not a party that wants to take advantage of a family feud.
Asked whether he would like to return to party work, he replied, "When I get such friends here, I do not miss Ashoka Road (BJP Headquarters)."