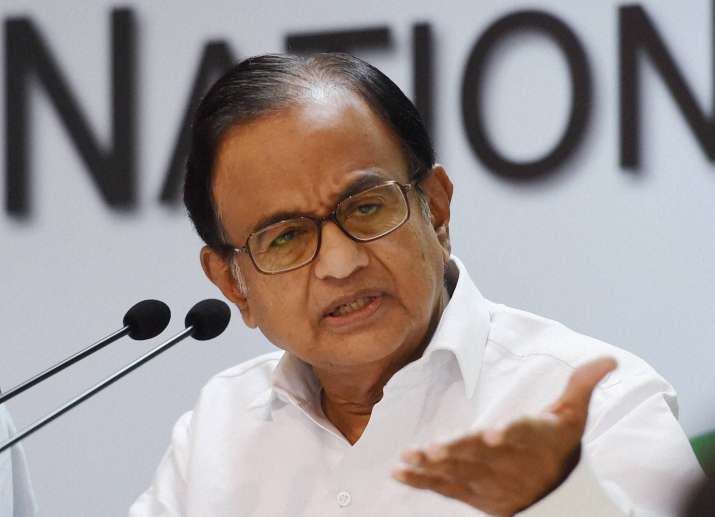 Congress on Wednesday sought to pick holes in the Modi government's decision to demonetise Rs 500 and Rs 1000 currency notes, saying if the idea was to address the issue of black money why has it decided to introduce Rs 2000 denomination notes, and terming the action as a "puzzle". 
Former Finance Minister and senior Congress leader P. Chidambaram said if the common man faced problems in exchanging the demonetized notes, it would amount to "pure and simple harrassment" 
He stressed that 99 per cent people are legitimate holders of money and the government must "quickly, efficiently" exchange their money.
He added said that common citizens of the country are facing a lot of problems as the old currency notes have been declared invalid by the government.
"Replacement of old notes by new notes should be done quickly, efficiently and with the least inconvenience to the people, especially the poor, the middle class, the farmers, the daily-wage earner, the small traders and businesspersons, the students, the self-employed and the housewife," he said. 
He also stressed on the coming wedding season and how people who have already withdrawn a large amount of money will face problems. He said that nearly 40,000 weddings are to take place in next few days in Delhi alone and wondered how those people handle it now. 
"If the RBI form is made mandatory for housewives, small traders and students, then it'll be a pure and simple harassment. Congress will condemn it," said Chidambaram. 
He also questioned the economic gains with the move and said that a similar move was also contemplated by the previous UPA government but the idea was dropped as "the economic gains were not too great". 
"Introduction of Rs 2000 note is a puzzle. How will this help in preventing generation of black money? If new income or wealth is unaccounted, will it not be hidden in Rs 2000 notes. How the purpose of demonestization of high denomination notes is served if a new and higher denomination note is introduced? Government must explain this apparent puzzle," he said. 
Chidambaram, a former Finance Minister, said Congress supported any move to check black money, but warned that the demonetization exercise may cause initial contraction and disruption of economic activity. The real test, he said, would be how quickly the old notes are replaced. 
Chidambaram said while he supports the government's action taken to stamp out black money, "but the method adopted raises many questions". 
"We support the objective of government to stamp out black money. But the method they have adopted raises questions...The move has come as a bolt from the blue for the common man," he said. 
"The move may cause initial contraction and some disruption of economic activity. The test will be how quickly the old notes are replaced," Chidambaram said. 
The former Finance Minister asked the government to handle the exchange of notes quickly, efficiently and without harassment to common people. 
Chidambaram spoke soon after Rahul Gandhi targeted Prime Minister Narendra Modi over the move, wondering as to how bringing in the new Rs 2000 note is going to make black money hoarding a lot harder. 
In remarks laced with sarcasam, the Congress Vice President said "well done Mr Modi". 
"Real culprits" who have stashed black money are "sitting tight" while lives of farmers, small shopkeepers and houswives "have been thrown in utter chaos," he said in a series of tweets. 
Chidambaram said that introduction of the new series of notes is estimated to cost Rs 15,000 to Rs 20,000 crore and "the economic gains of demonetization should be at least equal to that amount". 
"If RBI form is made mandatory for housewives, small traders, it will be pure harassment and Congress party will condemn it," he said in reply to a question. 
Asked if it will help curb the use of black money used for funding terror activities, he said it is "complete exaggeration" to say that the bulk of black money is used for terrorist activities or to say that bulk of it is counterfeit money.