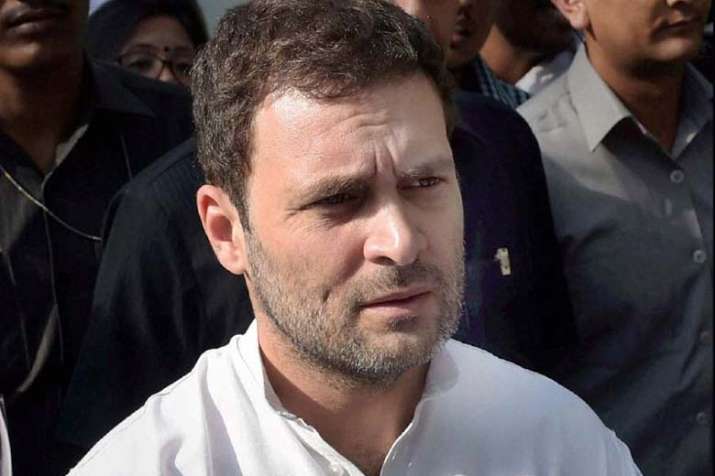 Defending Rahul Gandhi for his efforts to bring all opposition parties together ahead of the crucial presidential election, the Congress on Monday said that it is a healthy practice for democracy.
Congress spokesman Ajay Maken pointed out that even the BJP had tried to do the same thing when  it was in the opposition during the UPA rule.
Gandhi, who had on Saturday attended an event in Chennai to celebrate the 94th birthday of DMK chief M Karunanidhi, had said the opposition would unitedly "fight and defeat" the attempts of the BJP and the RSS to "thrust one idea" on a country that celebrates diversity.
"It is a good step because all the opposition parties should be together on issues that the nation is facing. The unity displayed by opposition parties in Chennai... was issue-based. It is healthy for democracy," Maken said.
"The BJP too, when it was in the opposition, used to forge such unity against the Congress. There cannot be two sets of rules - one for you when you are in opposition and the other for opposition parties when you are in power," he said.
Asked about Rahul Gandhis comments that he is reading the Upanishads and the Bhagwad Gita, Maken said the BJP and the RSS have to understand that these scriptures primarily teach unity among people.
"They teach about harmony among different sets of people. Some political parties try to divide the polity and the nation. Rahul ji has given them a befitting reply by saying that these religious scriptures teach how to unite people, they teach how to forge harmony among people and not to create discord among people," he said.
The Congress spokesperson also attacked the BJP-PDP government in Jammu and Kashmir for its approach towards Hurriyat leaders saying "all throughout we have seen the double-talk, double-speak" of the BJP.
He said when the Congress was in power in the Centre and the state, peace prevailed in the Valley and everything was quite close to normal over there.

Maken said ever since the Congress lost the elections, "we have seen escalation of violence and discord in the Valley, deterioration of security situation, lesser participation of people in the electoral process".
"The BJP speaks something else, does something else," he said.
Maken said the responsibility of bringing peace in the Valley rests with the Centre and the state.
"It is their (BJP and PDPs) responsibility and it is unfortunate that the situation has escalated to this level where there is no peace in the Valley, no faith in the political leadership. The confidence to improve the situation is only worsening by the day," he said.
(With PTI inputs)