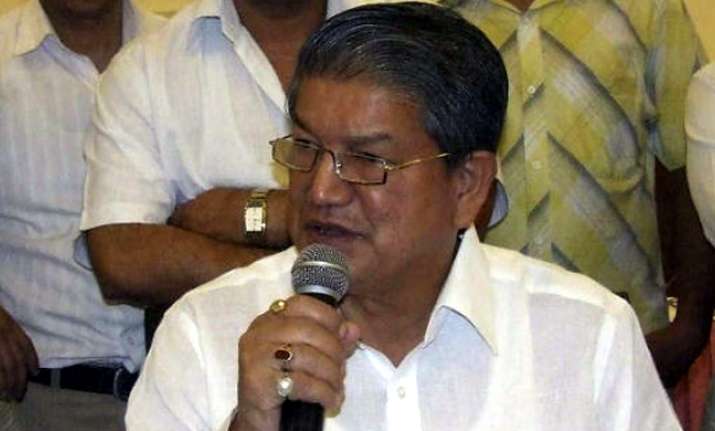 New Delhi: The Central Bureau of Investigation has registered a preliminary enquiry into the alleged sting operation involving former Uttarakhand chief minister Harish Rawat.
Last month, the rebel Congress MLA's have released a video purportedly wooing them with money in lieu of support during the floor test in assembly.
However, Chief Minister Harish Rawat had denied allegations levelled against him  and said the sting operation CD is fake. "The CD is fake and morphed," he said.
According to the report of the Central Forensic Science Laboratory, Chandigarh, the sting operation CD released by rebel Congress leaders against Uttarakhand Chief Minister Harish Rawat is genuine.
The Supreme Court on Wednesday extended its stay on the quashing of the President's rule while hearing the Centre's appeal against the Uttarakhand High Court judgement revoking central rule in the hill state.
The court's decision came as major relief for the BJP and a setback for the Congress and former chief minister Harish Rawat, whose birthday incidentally also fell on Wednesday. He had hoped for a favourable court verdict as a birthday gift, but it was not to be.
Soon after the high court had quashed President's Rule on April 21, Mr Rawat reassumed charge as chief minister, but the very next day the Supreme Court had restored Central rule on the ground that the copy of the judgment was not available.
During the resumed hearing Wednesday before a bench of Justices Dipak Misra and Shiva Kirti Singh, attorney-general Mukul Rohatgi submitted the Centre had prepared a set of issues for the court's consideration. Taking note of these submissions, the bench indicated it will complete the hearing on May 3, 4 and 5 and pronounce the verdict before May 13.