Follow us on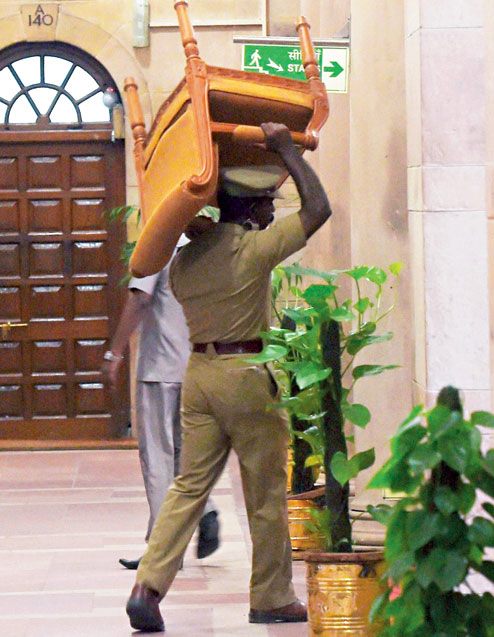 New Delhi: Tamil Nadu Chief Minister J Jayalalithaa has been in news for her first visit to New Delhi after second consecutive election victory.
Here, she met Prime Minister Narendra Modi and submitted a memorandum demanding among other things formation of Cauvery Management Board and a water regulation committee.
Apart from this, what caught the eyes of many was Jayalalithaa's chair.
This isn't some ordinary chair as it has a special place in the Chief Minister's heart. Every time she comes to the national capital, the chair also arrives.
Not only this, it is taken to every venue she visits as she only prefers to sit on this particular chair.
Apparently, she has been advised by her doctors to only sit on Saigon chairs due to an illness.
However, many say that she is superstitious about her chair.
Jayalalithaa, who arrived in the afternoon, met 50 of her party MPs, the largest regional group in Parliament, before she drove to Modi's residence.
Lok Sabha Deputy Speaker Thambidurai, Special Advisor Sheela Balakrishnan and Chief Secretary Rama Mohan Rao accompanied her.