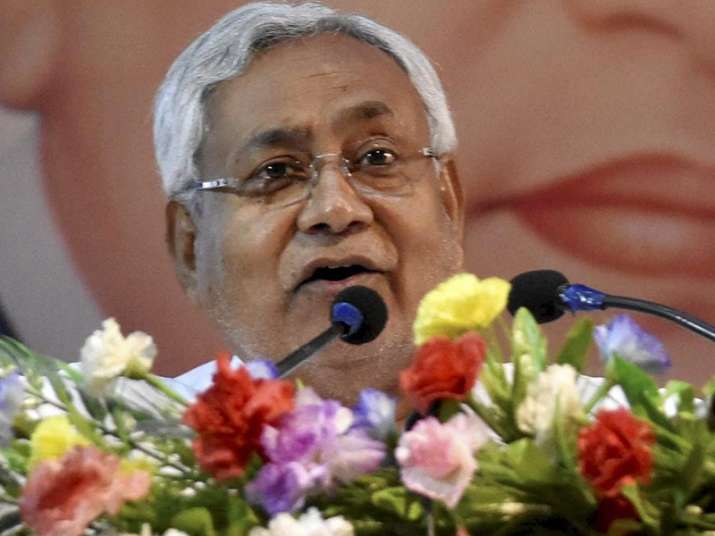 After successfully banning manufacturing, sale and consumption of liquor across the state, Bihar Chief Minister Nitish Kumar has started a new campaign. This time, he is crusading against dowry and child marriage. 
Addressing a function on the 126th birth anniversary of BR Ambedkar here on Friday, Kumar strongly criticised the practice of taking dowry and urged people not to attend marriage ceremonies where dowry has been taken. 
"Do not participate in a marriage ceremony where you have come to know that dowry has been taken," he said.
"We have to remove dowry system from our way," Kumar added. 
The Chief Minister also made a strong pitch against child marriage and appealed people to maintain distance from this social malady. 
He highlighted that problems like malnutrition and other health issues were the reasons behind child marriage. 
Deputy leader in the state Legislative Assembly Shyam Rajak, former Assembly Speaker Uday Narayan Chaudhary and state minister for SC and ST Santosh Kumar Nirala were present at the function at S K Memorial hall organised by JD(U). 
Kumar referred to how total prohibition in the state was ushering in a social revolution, particularly in the rural areas. 
Paying rich tributes to B R Ambedkar, Kumar urged thedowntrodden to make themselves literate in order to avail the rights provided to them by the Constitution. 
Earlier, the Chief Minister and Governor Ramnath Kovind garlanded a statue of B R Ambedkar. 
While addressing a national seminar on the Champaran Satyagraha on April 10, he had announced that his government would launch a comprehensive campaign against child marriage and dowry. 
Reiterating his strong commitment towards ideologies of Mahatma Gandhi, Kumar had said campaign against social evils like liquor, dowry and child marriage were inspired by the Father of the Nation.
With PTI Inputs