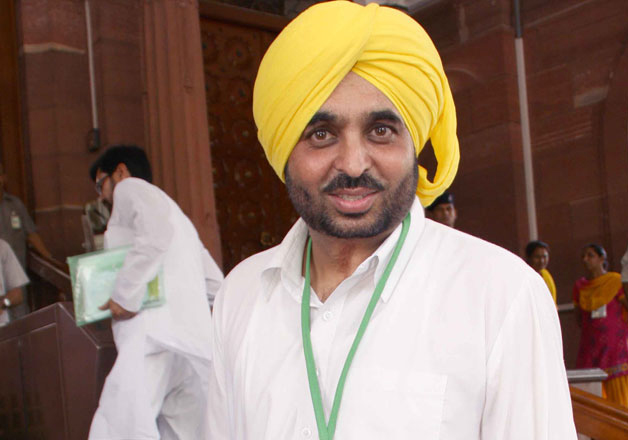 Lok Sabha Speaker Sumitra Mahajan on Friday informed that she has extended AAP MP Bhagwant Mann's quantum of punishment till December 9 for uploading the controversial video of the Parliament House complex on social media.
The Sangrur MP had in July triggered a controversy in July by live-streaming the security arrangements at the Parliament House complex on social media.
Following this, the Speaker had set up a panel to probe the alleged breach of Parliament security by the AAP leader. 
The nine-member committee, headed by BJP MP Kirti Somaiya, had found him guilty of compromising security and termed it a 'serious breach' of security of the Parliament which was attacked by militants in 2001.
Mann had even tendered an unconditional apology before the panel and also submitted an affidavit in this regard. He had vowed to never repeat the act which can compromise the security of the Parliament. 
After facing flak for his act, his party had, however, defended his move saying he was only showing people how Parliament functioned. 
Mann was also earlier barred from attending the proceedings of the Parliament due to pending inquiry. He had even sat on dharna outside Parliament on Day 1 of the Winter Session with a placard that read this, "Modi is afraid of me, so he keeps me out of the Parliament."