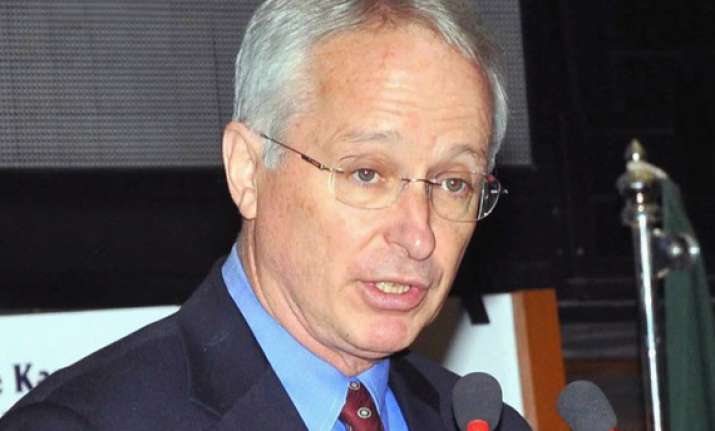 Islamabad, Dec 6: US Ambassador to Pakistan Cameron Munter on Monday said that the United States would ensure there is no repetition of the incidents like the Salala attack, in which 24 Pakistani soldiers lost their lives.

In an interview with Pakistani state television, the ambassador said there was a mechanism in place on both sides of the border to prevent such things but the fact that it did happen, indicates a failure of that mechanism.

He added that, based on the findings of the inquiry under way, the United States would take steps to ensure such incidents do not recur in future.

Mr Munter, however, pointed out that for this to happen both Pakistan and the United States will have to remain engaged and talk to each other.

The US wants restoration of the bilateral relationship to its previous level, said the ambassador.

When his attention was drawn to previous inquiries in similar attacks that produced no tangible results, the US Ambassador said his country requested Pakistan to join investigation of the incident, but Pakistan has decided not to join it.

He said when result of the inquiry would be known within a few weeks, they will share it with Pakistan.

When asked to comment on Pakistan's oft-repeated stance that it wanted new rules of engagement, Munter said the two sides should talk to each other at different levels.

There is a need for leaders to remain engaged and there should be interaction between militaries, intelligence agencies and economic experts, he added.

He said the United States wants Pakistan to succeed and is ready to provide any kind of cooperation for the purpose.

Replying to a question about perception in Pakistan that the country should come out of the war on terror, he said as far as Mohmand Agency attack is concerned, "we understand the concerns of people of Pakistan as it was a terrible tragedy."

About broader question of war against terror, he said: "Both were facing militants. This is not just America's war but people of Pakistan are also threatened by terrorists."

He said Pakistan, Afghanistan and the United States should work together to eliminate this threat.

About Bonn Conference, he said the United States wanted Pakistan to attend the moot but "we respect its decision not to participate".

To a question he said Mansoor Ejaz's claim that someone in Pakistan was notified about Osama operation in Abbottabad was false.