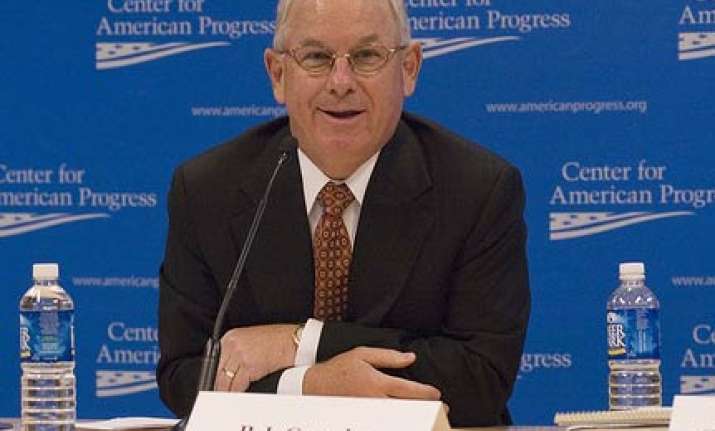 Washington, Oct 22 : The United States has refused to intervene into the Kashmir issue as requested by Pakistan, saying this should be resolved bilaterally between New Delhi and Islamabad.
"We recognise the importance of Kashmir to both countries. We absolutely want to see tensions eased and ultimately a resolution to the situation in Kashmir," State Department spokesman P J Crowley said at a news conference at the Foreign Press Center."That we believe needs to come through additional dialogue between Pakistan and India. We have not been asked by both countries to play a particular role," he said.
"But this is the reason why, for a number of reasons we continue to encourage further dialogue between India and Pakistan," Crowley said in response to a question.
Pakistani Foreign Minister Shah Mehmood Qureshi had yesterday urged the US to help it resolve the Kashmir dispute with India.
"It is in the interest of lasting peace, stability and development of the region that the US works for the resolution of disputes in South Asia. This has to begin with justice for the Kashmiri people," Qureshi had said.PTI