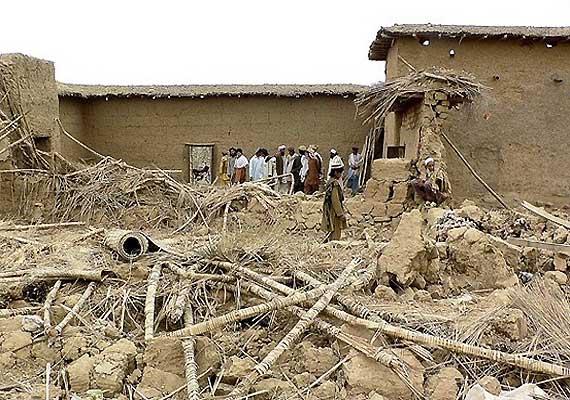 Islamabad, Aug 23: Kashmiri militant leader 'Engineer' Ahsan Aziz was among those killed in a US drone strike in Pakistan's restive North Waziristan tribal region last week, his father said today.
Abdul Aziz, a former militant commander, was quoted by Geo News as saying that his son Ahsan Aziz was killed along with his wife in a US drone strike in North Waziristan Agency on August 18.
Aziz said his son had moved with his wife to Waziristan in 2002 to participate in the jihad in Afghanistan.  Funeral prayers in absentia for Ahsan Aziz and his wife were offered at the cricket stadium in Mirpur in Pakistan-occupied Kashmir today.
The prayers, led by former Jamaat-e-Islami chief Qazi Hussain Ahmed, were attended by Hizb-ul-Mujahideen chief Syed Salahuddin and leaders of the Hurriyat Conference and Jamaat-e-Islami.
Six militants were killed when a CIA-operated drone targeted a compound and a vehicle in Shawal area of North Waziristan on August 18.
At the time, security officials had told the media that the drone had targeted a militant hideout where supporters of Taliban commander Hafiz Gul Bahadur had gathered.  Bahadur's fighters frequently target US and foreign troops in neighbouring Afghanistan.
Over 20 suspected militants have died in four drone strikes in North Waziristan since August 18.  
Pakistan today summoned a senior US diplomat to the Foreign Office to protest against the drone strikes, saying they were unlawful and a violation of the country's sovereignty.