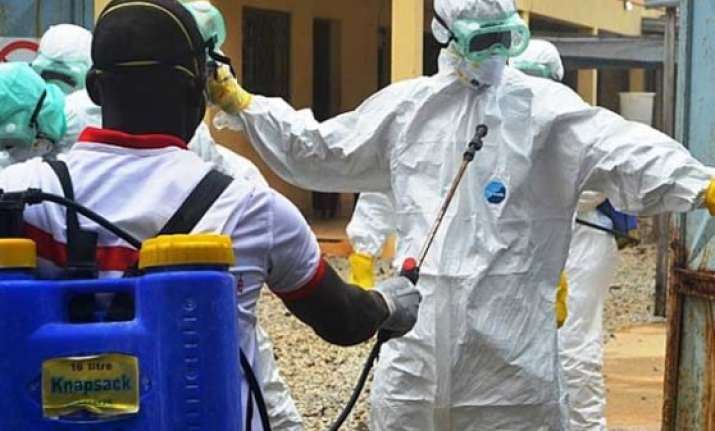 Washington: The US Department of Defense said on Sunday the military is creating a 30-member team which will be tasked with providing emergency assistance in case of Ebola virus infection in the country.
The department's spokesman John Kirby said the step is taken at the request of the country's Department of Health and Human Services, stressing the team will stand ready to "respond quickly, effectively, and safely" in the event of more Ebola cases, Xinhua reported.
"Secretary Chuck Hagel today (Sunday) ordered his Northern Command Commander, Gen. Chuck Jacoby, to prepare and train a 30-person expeditionary medical support team that could, if required, provide short-notice assistance to civilian medical professionals in the US," Kirby said in a statement.
Three cases of Ebola virus infection have been diagnosed in the US.
Thomas Eric Duncan, a Liberian man, became the first Ebola patient diagnosed in the country.
He fell ill while on a trip to Dallas, Texas and died on October 8.
Pressure on the Obama administration has built up over the effectiveness of the efforts to fight against Ebola inside the country in recent days after the second nurse who treated him has been diagnosed positive with the virus, triggering widespread concern about the potential spread of the deadly virus.