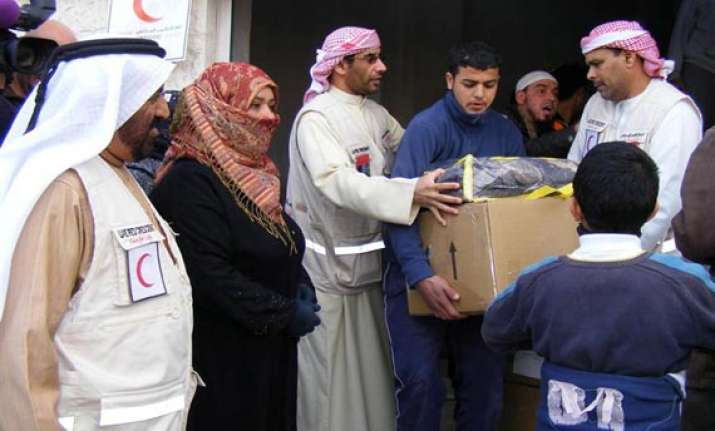 Lahore: UAE's primary humanitarian organisation Red Crescent Authority (RCA) Wednesday donated clothes to 4,000 orphaned and underprivileged children in Pakistan's Lahore city, an RCA official said.
The donation was part of the UAE humanitarian major's 'Clothe One Million Children' programme launched by Vice President, Prime Minister and Ruler of Dubai Sheikh Mohammed bin Rashid Al Maktoum earlier this year, Hamad Abdullah Al Ali, director of RCA, said.
Al Ali said the number of beneficiaries has reached 20,000 in Pakistan and that the programme will continue in Sindh and Balochistan provinces for at least a month.