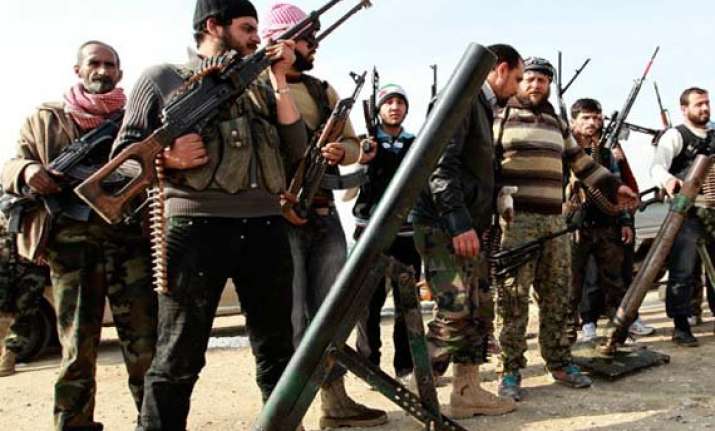 Washington: The programme to train and equip moderate Syrian rebels against Islamic State(IS) militants will begin in March, a senior US official said Wednesday.
The programme, which is a key part of US President Barack Obama's comprehensive plan to degrade and destroy the IS, will not be completed until a year later in 2016, Brett McGurk, deputy special presidential envoy to the coalition against the IS, told a House Foreign Affairs Committee hearing.
In September, US Congress approved a temporary programme to train and arm 5,000 moderate Syrian fighters. Defence officials said at the time it would take three to five months to vet rebel groups, Xinhua reported.
"There's no telling what IS can do in that year, and however many months it is," Senator Ted Poe said at Wednesday's hearing, expressing concern about the pace of the programme.
"What are we doing in Syria right now? People are dying right now, and the cavalry isn't showing up until 2016," news website The Hill quoted Poe as saying.
While defending Obama administration's response to the threat posed by the IS, McGurk admitted that the US-led international campaign against the militant group is still in its "earliest phase".
The US-led coalition has been conducting air strikes against IS targets in Iraq and Syria for months.