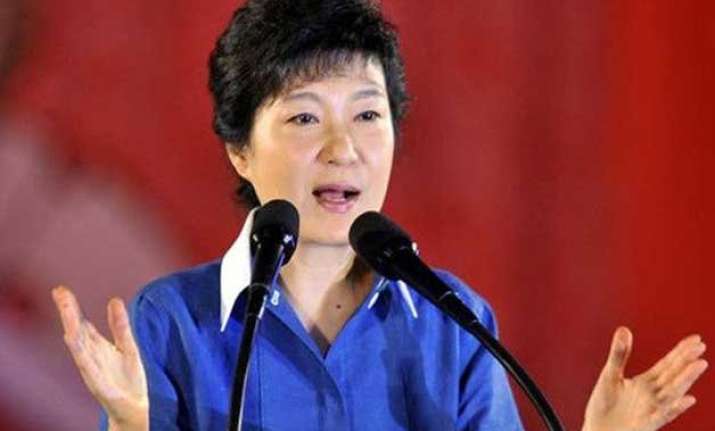 Seoul: South Korean President Park Geun-hye on Tuesday urged North Korea to come forward at the earliest to hold talks for peace on the Korean Peninsula.
"I hope North Korea rapidly come to the table for the inter-Korean dialogue and cooperation and have an actual consultation about peace of the peninsula and detailed projects for unification," Xinhua quoted Park as saying during this year's first cabinet meet.
South Korea had proposed in late December that the two Koreas should hold ministerial-level talks in January to discuss bilateral issues such as the reunion of families who were separated by the 1950-53 Korean War, Yonhap News Agency reported.
Park's latest comments came after North Korean leader Kim Jong-un said in his New Year's address that "there is no reason not to hold the highest-level talks" with South Korea, making an apparent offer to hold an inter-Korean summit.
On Jan 1, the North Korean leader expressed willingness to hold summit talks with Park provided proper conditions were met. He also said North Korea could resume high-level talks and other forms of governmental dialogue with South Korea.
The two Koreas had agreed to hold high-level dialogue between October and November, 2014 during a surprise visit by a high-level North Korean delegation to the closing ceremony of the Asian Games hosted by South Korea.
North Korea has repeatedly urged South Korea to scrap its annual military exercises with the US, viewing them as a rehearsal for a nuclear war against it.
South Korea has said it has no plan to make a change with regard to the schedule of its joint defence drills with the US.
2015 marks the 70th anniversary of Korea's independence from Japan.