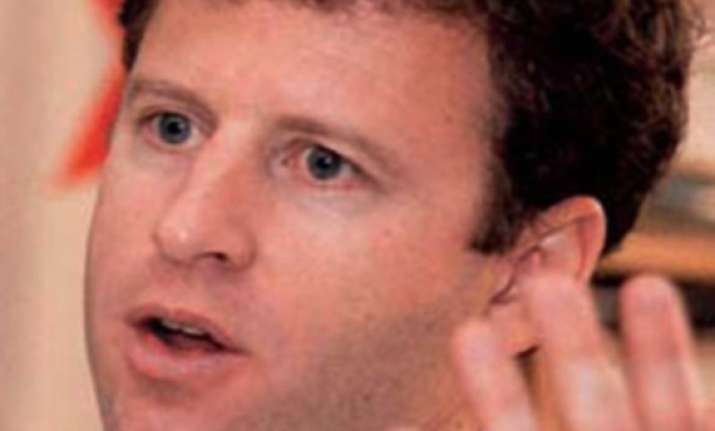 Washington, Dec 15: The U.S. Army private accused of giving hundreds of thousands of classified documents to the anti-secrecy website WikiLeaks has his first military court hearing on Friday.

Potentially facing life in prison, 23-year-old Private First Class Bradley Manning is due to appear at Fort Meade, a locked-down army base between Baltimore and Washington, DC.

The basis for the 22 counts that Manning faces are transcripts of online chats with confidant-turned-government-informant Adrian Lamo.

During those chats Manning allegedly confessed to giving classified information to WikiLeaks, saying: "I want people to see the truth." Military attorney David Sheldon, a former Navy Judge Advocate General (JAG) officer, says the Article 32 hearing will lay the ground work for future proceedings.

"The government has the opportunity to present its case and to recommend whether or not charges be preferred to a court martial," he said. Sheldon described the hearing as similar to a civilian grand jury hearing, but with major differences, "most important is the accused actually gets the right to attend the Article 32 hearing, his attorney gets the right to cross examine and present witnesses."

The material Manning is suspected of leaking includes hundreds of thousands of diplomatic cables, Iraq and Afghanistan war logs and a 2007 video clip of a laughing U.S. helicopter crew gunning down 11 men later found to include a Reuters news photographer and his driver. The Pentagon concluded the troops acted appropriately, having mistaken the camera equipment for weapons. The Obama administration slammed the release of classified information.

U.S. Secretary of State Hillary Clinton said the leak "puts people's lives in danger, threatens our national security and undermines our efforts to work with other countries to solve shared problems."

Military analyst Michael O'Hanlon studied closely the affects of Wikileaks. "Whether Americans or others should sleep less soundly at night as a result, maybe I wouldn't go quite that far, but I think it was pretty regrettable," he said.

Manning's civilian defence attorney, David Coombs, contends the leaked material didn't hurt national security and caused little damage to U.S. interests abroad. And Manning's supporters say the leaks exposed war crimes. Manning's May 2010 arrest in Iraq made global headlines and his case attracted strong sympathy in Europe.

In Britain, where WikiLeaks founder Julian Assange has been based, many view WikiLeaks favourably for exposing the reality of the deeply unpopular war in Iraq.

Manning has been held in military detention since his arrest, but it was the conditions of Manning's eight months in pre-trial confinement at a Marine Corps base near Washington that caused his support base to grow. The Quantico brig commander, citing safety and security concerns, kept Manning confined 23 hours a day in a single-bed cell.

For several days in March, Manning was reportedly forced to sleep naked.

National and international human rights groups objected and the United Nations' torture investigator is preparing to release a report on Manning's treatment. "I think he has been punished more than enough for doing the right thing already," Kevin Zeese, a legal adviser to the Bradley Manning Support Network, said.

In April 2011 Manning was moved to a state-of-the-art detention facility at Fort Leavenworth in Kansas. At the time, the Pentagon's general counsel rejected claims that this suggested his treatment at Quantico was inappropriate.

While Europeans are divided on WikiLeaks' confrontational tactics, the view that Manning was motivated by a crisis of conscience holds sway with many international observers.

But the view from Washington is markedly different. Analyst Michael O'Hanlon said the large volume of leaked documents has many thinking it was not motivated by a matter of conscience.

"There is no defence for leaking tens of thousands of files, there maybe for leaking a few hundred if you feel that the government has gone way off track and you've got someway to prove it.  In that case, the way our system works, you better be ready to pay the price if you feel that strongly," he said.

The Article 32 hearing, which could run for days, will determine whether Manning will be court martialed. Prosecutors say they won't seek the death penalty for the most serious charge of aiding the enemy.