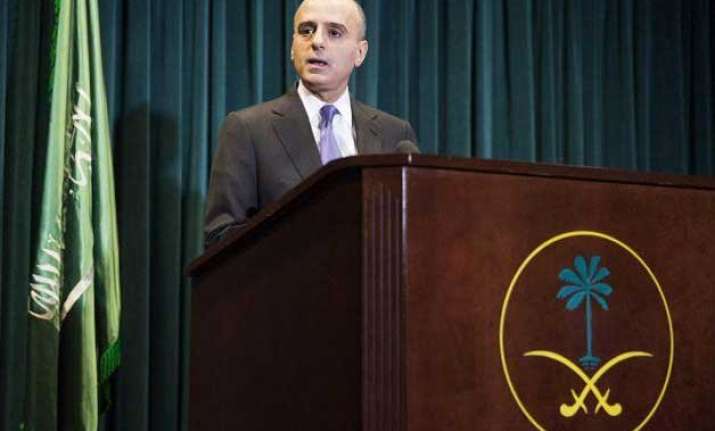 Washington: Saudi Arabia on Friday praised the U.S. for helping an Arab air campaign against Yemen's rebels.
The Saudi ambassador in Washington, Adel al-Jubeir, said the U.S. has been "very supportive" of the operation politically and logistically. He said the kingdom is "very pleased" with the level of coordination with the U.S., which has established a joint planning cell with Saudi Arabia to coordinate U.S. and military and intelligence support.
Al-Jubeir spoke Friday after meetings with State Department officials.
Separately on Friday, President Barack Obama spoke by telephone with Saudi King Salman to discuss recent developments in Yemen.
Saudi Arabia bombed strongholds of the Shiite rebels for the second day Friday, seeking to knock out their air defenses before a possible ground invasion.
The Houthi rebels control Yemen's capital and several provinces.
Al-Jubeir said the mission was clear: support Yemen's legitimate government, protect civilians and prevent militants armed with heavy weapons, ballistic missiles and air power from "controlling, dominating and damaging Yemen and its people."