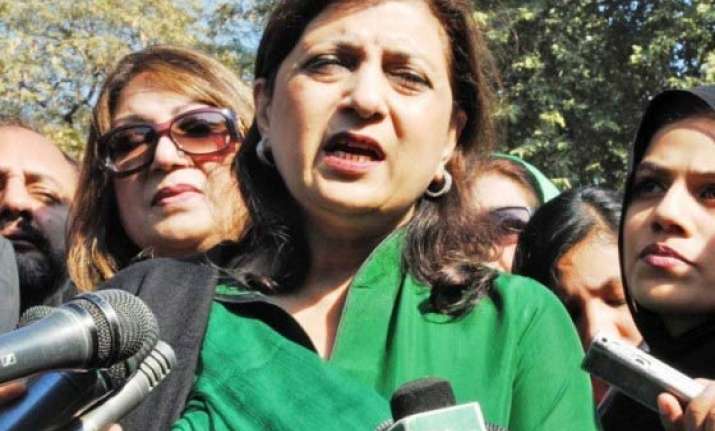 Islamabad, Feb 19 :  The spokesperson for the ruling Pakistan People's Party today resigned just days after she contended that a US official arrested for gunning down two men was entitled to diplomatic immunity.
 PPP information secretary Fauzia Wahab told the media in Karachi that she had resigned from the post in the wake of her comments that arrested US official Raymond Davis had immunity like other foreign diplomats.Wahab said her statements were her personal views and did not reflect the policy of the PPP.
She said that she had held the position during a critical phase and would continue to work for the PPP.
She had triggered a controversy when she told a news conference in Karachi on Monday that Davis had a diplomatic visa and could neither be arrested nor kept in custody.Reports said Wahab would be replaced as spokesman by former Information Minister Qamar Zaman Kaira.
Islamabad's ties with Washington have been strained since Davis was arrested in Lahore on January 27 after shooting and killing two armed men he said were trying to rob him.The Pakistan government has turned down seve ral US demands for Davis to be released on grounds of diplomatic immunity.
The PPP also decided not to reallocate the foreign affairs portfolio to Shah Mahmood Qureshi in a recent cabinet reshuffle after he took the stand that Davis is not entitled to blanket immunity. PTI