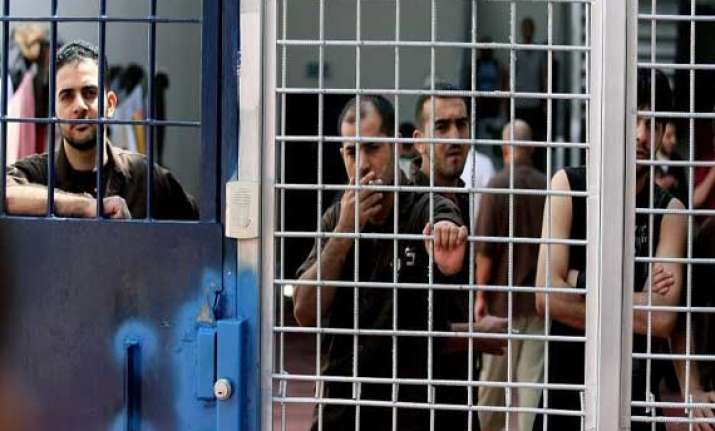 Jerusalem/Gaza: Some 80 Palestinian prisoners in Israeli prisons ended a 63-day-old hunger strike after reaching an agreement with the Israeli authorities, officials said on Wednesday.
A spokesperson with the Israel Prison Service told Xinhua that some 80 prisoners ended their strike overnight on Wednesday.
However, the spokesperson added that details on the deal would be disclosed only after the medical condition of the hunger strikers improved.
Some 75 hunger strikers are currently in hospitals due to poor health condition, the prison service said.
On April 24, some Palestinian detainees started a hunger-strike to protest the policy of administrative detention, which enabled the Israeli army to keep Palestinians in prison for a renewable period of six months without any charge or trial.
Around 180 of 5,000 Palestinian prisoners in Israeli jails are being held in administrative detention.
According to official Palestinian data, Israel has issued 23,000 administrative detention orders since the outbreak of violence in 2000, during the second Palestinian Intifada, or uprising.
In 2012, around 1,500 Palestinian prisoners ended their 28-day hunger strike after Egypt brokered an agreement between the prisoners and Israel to improve day-to-day prison conditions.
However, Palestinian officials have accused Israel of failing to implement the agreement.