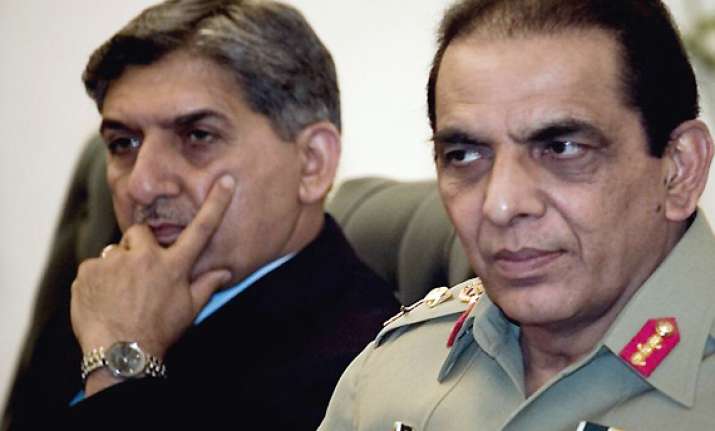 Islamabad, Feb 7: Pakistan's Supreme Court today admitted for hearing a petition asking it to restrain the government from sacking army chief Gen Ashfaq Pervez Kayani and ISI head Lt Gen Ahmad Shuja Pasha.  

A three-judge bench headed by Chief Justice Iftikhar Chaudhry admitted the petition filed by lawyer F K Butt after dismissing certain objections that were raised by the apex court's Registrar's office regarding its maintainability.

During the hearing, Attorney General Anwar-ul-Haq contended that the petition was based on newspaper reports and conspiracy theories.

Butt had filed the petition after the government sacked former Defence Secretary Lt Gen (retired) Khalid Naeem Lodhi on January 11 on charges of gross misconduct and creating misunderstandings between the civilian and military leadership over a mysterious memo that has sought US help to stave off a possible coup in Pakistan.

At a previous hearing of the case on January 20, the Attorney General had assured the apex court that the government has no intention of sacking or taking any other action against the army and intelligence chiefs. Kayani has been given a three-year extension and will retire on Nov 29, 2013.

Pasha has been granted two extensions after he reached the age of retirement in March 2010 and is set to step down next month.

Leaders of the ruling Pakistan People's Party have said the ISI chief will not get another extension due to his role in the memo scandal.